Performances
Kaleidoscope
Dance Company
Kaleidoscope Dance Company is the Northwest's unique modern dance company of young people between the ages of 7 and 17. Founded in 1981 by Anne Green Gilbert, directed by Anna Mansbridge 2014-2023, and now directed by Bronwen Gilbert Houck, this engaging company delights audiences with their mesmerizing and expressive performances. Kaleidoscope has performed for hundreds of thousands of children and adults in schools, theaters, community centers, retirement centers and other communal settings across the world.
Mosaic
Dance Company
Mosaic Dance Company is comprised of children between the ages of 7 and 13, and offers performance opportunities to interested Creative Dance Center students. First formed in 2006 by Anne Green Gilbert, the company was reconvened by Anna Mansbridge in the Fall of 2018 through Spring 2020. When Mosaic is in session they perform with Kaleidoscope in two major annual concerts each year.
"Centering student and youth voices at the Edmonds Center for Arts (ECA) for MLK Day is really important. Kaleidoscope Dance Company's student works were a valued addition to our program, and their professionalism makes them a wonderful group to work with."
Courtney Wooten, Community Morning Program Artistic Director, (MLK@ECA 2019 & 2020)
"Being involved with a company that is tight knit and that has grown and fostered a community around amazing young talented dancers always warms my heart. Thank you both for creating such an amazing space for dancers, choreographers, parents and friends alike to witness such positive energy."
Jay Tan, Choreographer, Spring 2019
"One of the major treats of the evening was Tim Lynch's choreography for thirteen young men from Gilbert's Kaleidoscope Dance Company and from Pacific Northwest Ballet School. ...The choreography for these young dancers felt fresh and innovative..."
Charlotte Hart, Seattle Dances, review of Men In Dance Concert
"My child learned so much and really blossomed as a performer. We are big fans of the programs at CDC and your work with both companies. When I asked her about this reflection she said that she liked making friends with the other dancers and performing."
Carrie Dossick, Mosaic Dance Company parent
"The Kaleidoscope Dance presentation at our school emphasized our responsibility to participate in a global community through storytelling and creative dance. Our students loved seeing peers perform, and were fully engaged"
Dr. Wendy Eidbo, Principal of Columbia Elementary, Mukilteo
"We put on these performances where everybody helps one another no matter what our differences may be. From middle school to now as a junior in high school I feel as though I learned that no matter what age a person is you can form a connection, such as dancing, that brings you and that person closer together."
Kaela Nyland, Kaleidoscope dancer, Age 17
"Kaleidoscope's school show is a unique assembly designed just for kids, performed by kids. Many students have never seen modern dance—especially live—and left wanting to join the dance company!"
Renée Remlinger-Tee, Library Assistant & Volunteer Assembly Coordinator, Cascadia Elementary School 
"You [Kaleidoscope] all impress me greatly as artists. You are mature, professional, kind, and funny. I appreciate how you show up to rehearsals and dive right in. You meet challenges with a problem-solving mindset and are always ready to try anything."
Maya Soto, Choreographer, Spring Concert
"Kaleidoscope is the most unique performance I have seen – it was simply wonderful!"
Cliff Nelson, Principal, Brier Elementary
"I'm just buzzing from excitement over this weekend. I've always known that Kaleidoscope is a special place and have always had the highest respect and admiration for the involved dancers, staff, and families, but seeing the process anew as a parent with my own child dancing has taken the experience to a completely new level. "
Shannon Barnes, Kaleidoscope parent
"While most of the work on the program was designed for adult performers, Michael Garber brought a group of young [Kaleidoscope] dancers together in "Comradery". In a study of isolation and connection among people, the cast was affecting without being sentimental—a difficult tone to strike."
Sandra Kurtz, Seattle Weekly, Review of Men In Dance Concert
"Our school absolutely loved having Kaleidoscope Dance Company come to perform! It was so great to be able to show our students an impressive and engaging show that also exposed students to yet another performance art that is an option for them to explore."
Natalie Ingrisano, Music Specialist, TOPS K-8 School
"I am thankful every day for CDC and Kaleidoscope, and now for Mosaic. I have so much gratitude for the work you do there giving our kids such an amazing environment and guidance and freedom to learn and grow and create."
Minda Tochihara, Kaleidoscope & Mosaic parent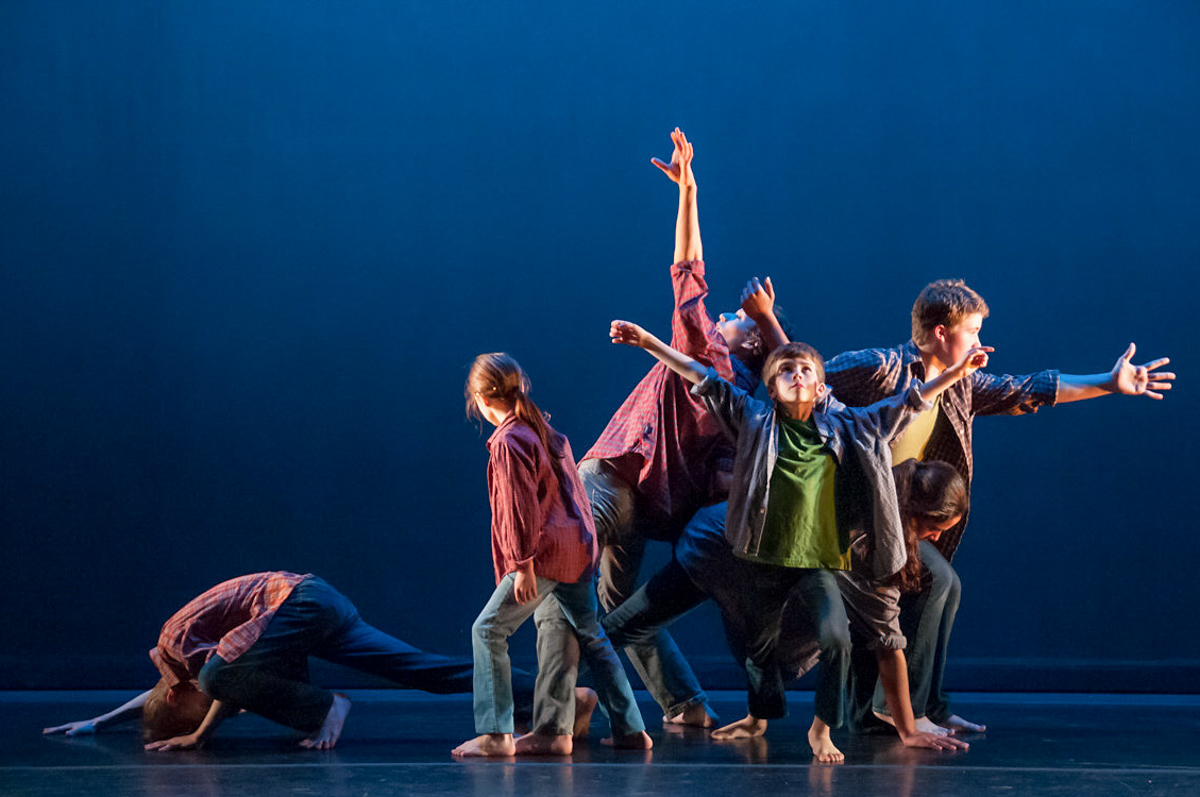 The Kaleidoscope Experience
The Kaleidoscope Experience is…
By youth of all ages, for audiences of all ages: 
The Kaleidoscope Dance Company features youth performers ages 7 to 17 dancing together, completely committed, and focused on their art. Our audiences are engaged and inspired as they witness young people perform their own choreography, as well as dances by local and national dance artists. There is something for everyone, from age two to ninety-two, at a Kaleidoscope concert.
About movement and beyond: You'll experience performers leap, turn, lift, twist, fall, bend, and balance in a seamless flow of shifting patterns and shapes, connecting and separating. Our pieces communicate profound ideas exploring challenging themes such as identity, connection and disconnection, global issues, peace, and the human experience. Some pieces are fun and uplifting, some are abstract, and some tell a narrative story.
Sometimes musical, sometimes silent, but always emotive: Musical accompaniment comes from many genres; classical, contemporary, traditional, pop, musical theatre, alternative, contemporary, electronic, folk, world music, or sometimes silence. Our melodies, beats, and more ambient sounds evoke a particular feeling or atmosphere explored in our dances.
Professionally performed and unforgettable: Our costumes add to the uniqueness of each piece, bringing into focus the colors, look, and style of each choreographic work. Imbued with creative theatrical lighting that enhances the mood and character of each dance, you won't want to miss the artistry that is a Kaleidoscope concert.
From the same mind that created the Creative Dance Center: Our reputation as one of the foremost youth dance companies in America is in thanks to founding director Anne Green Gilbert's philosophy that young people are able to achieve a professional level of artistic expression.
For those interested in joining Kaleidoscope: There is no audition required. A passion for dancing, performing, and a commitment to rehearsals are very important. If you are interested in your child being considered for a place in Kaleidoscope please download and review the Statement of Interest and contact the Artistic Director, Bronwen Houck at bronwen@creativedance.org.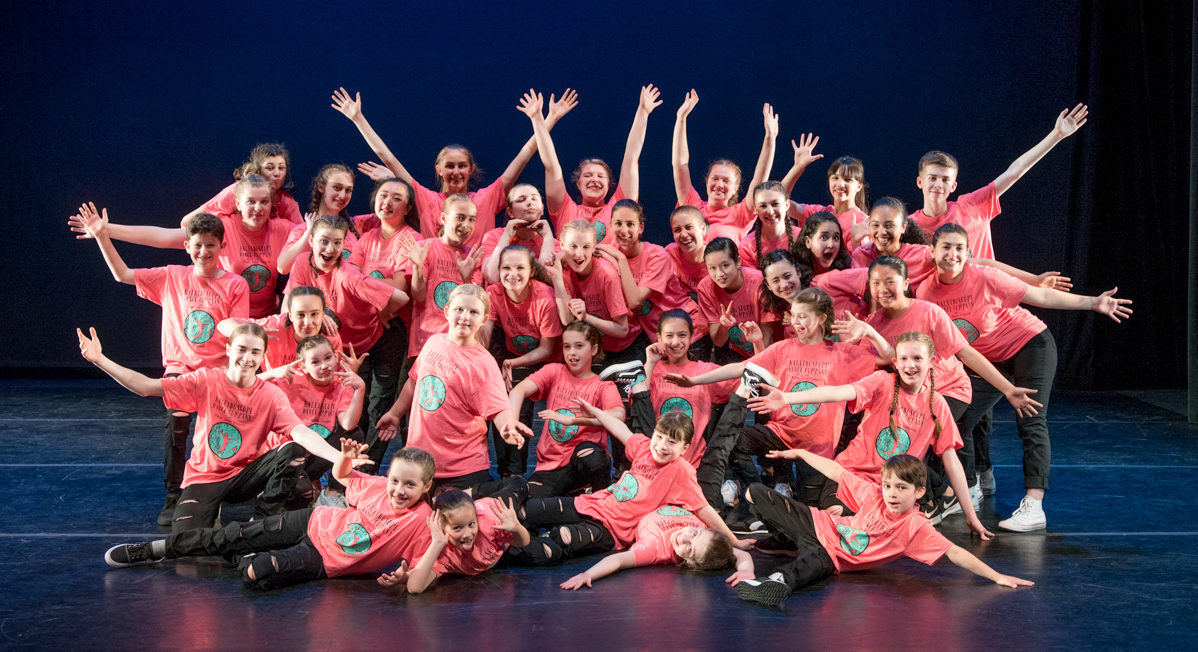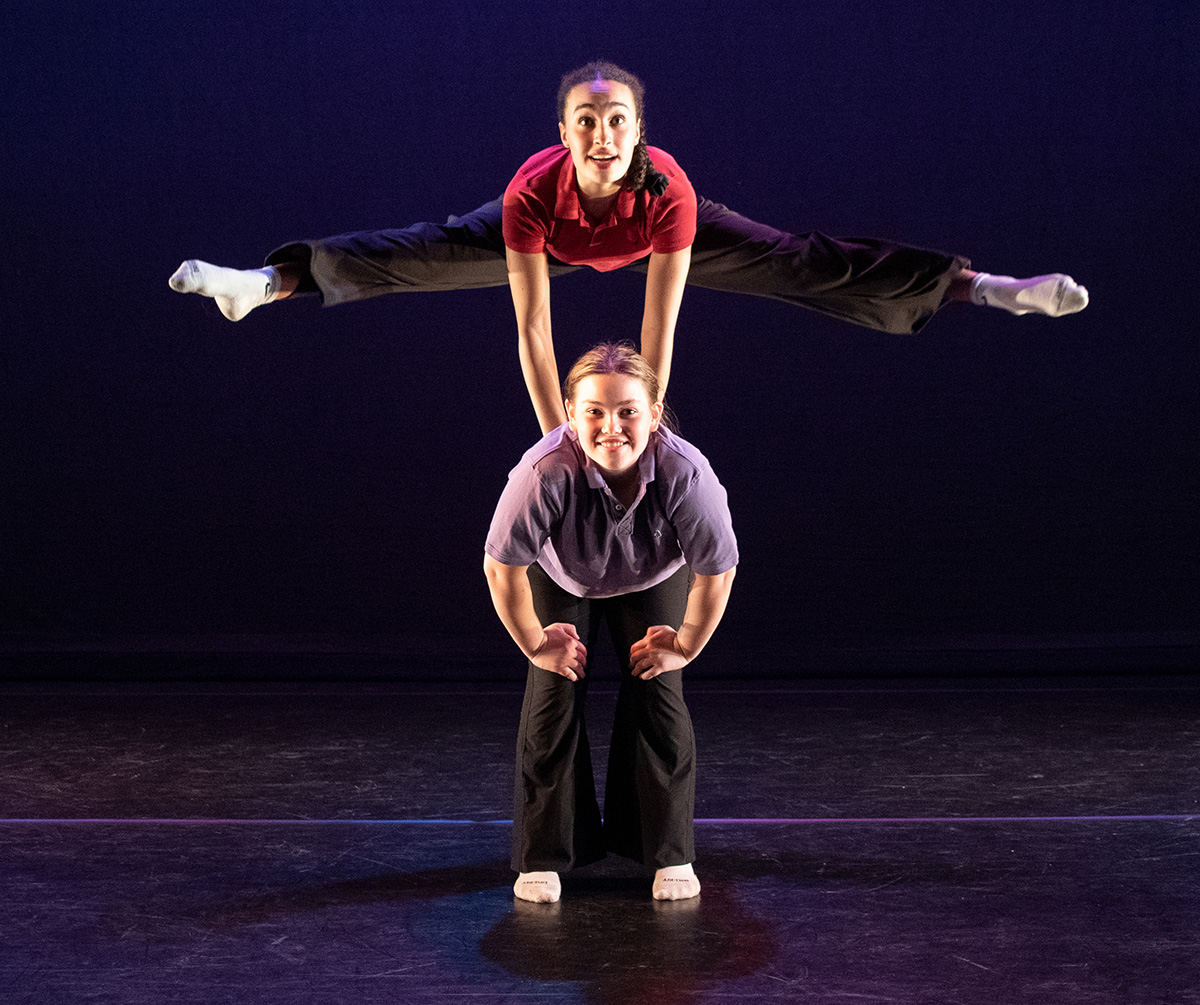 Gift of Dance Concert
Sat December 2, 2023 @ 5:00pm
Sun December 3, 2023 @ 1:00pm & 5:00pm 
Erickson Theatre, Capitol Hill, Seattle

Our annual gift to the community during the holiday season! The Gift of Dance Concert celebrates the power of youth and dance, bringing together community and uniting us in the very human experience of creating Art.
Collaborating in multi-age groups, Kaleidoscope dancers rise to the artistic challenge of making their own dances. This year the dancers are creating pieces inspired by quotes of their choosing. Witness how these young dancers translate meaningful words into mesmerizing movement in a vibrant concert for all ages!
What Sets It Apart: In this special concert the dancers take charge of their own creative process, organize their groups, choose music, decide on costumes, and choreograph together using devices and forms to compose work that is deeply personal yet universal in its appeal to audiences of all ages. This vibrant show shares a message of hope and cooperation, a true celebration of the power of dance.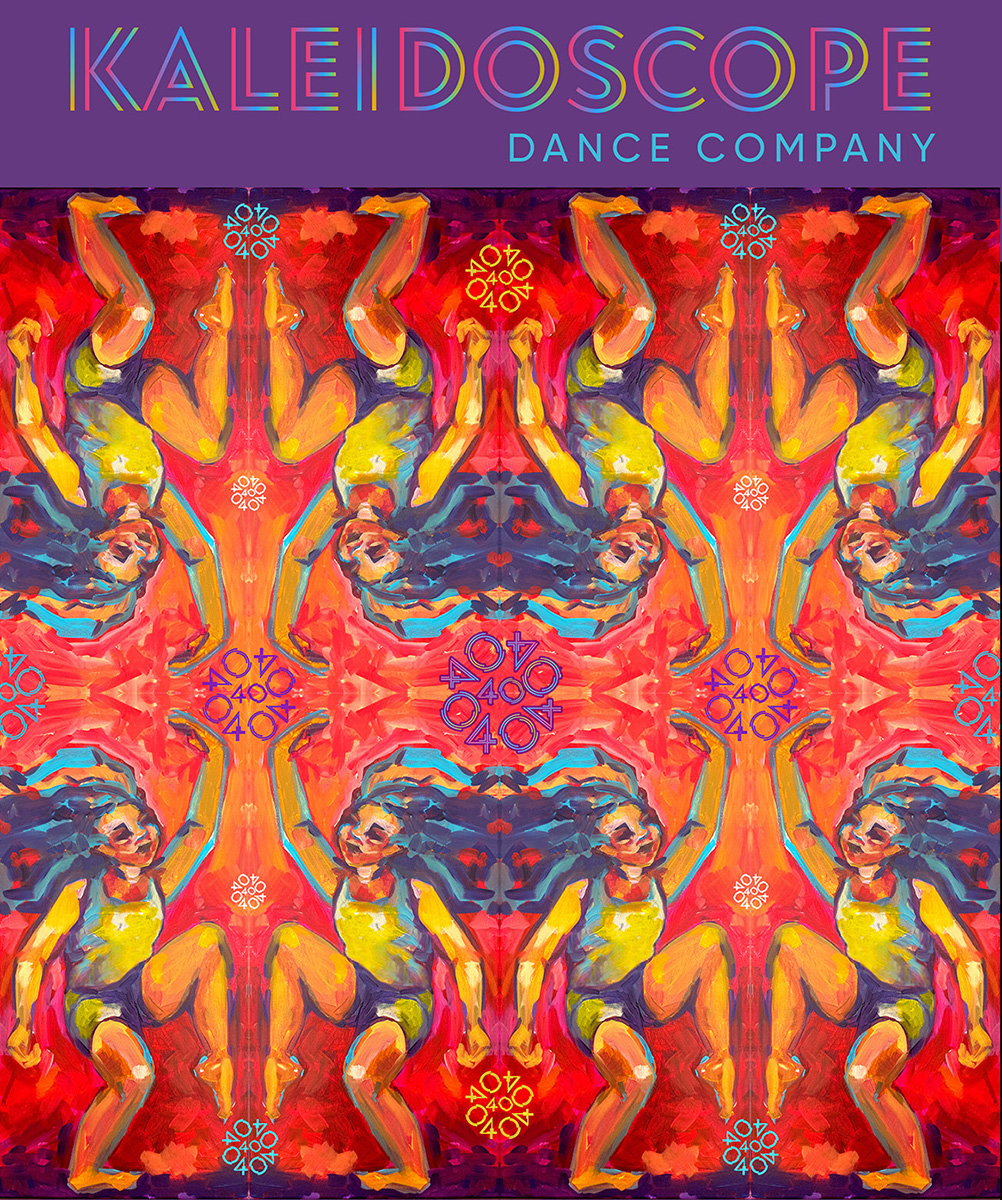 Kaleidoscope Spring Concert 2024
Friday, May 10, 7:30pm
Saturday, May 11, 2:00pm & 7:30pm
Sunday May 12, 3:30pm
Broadway Performance Hall, Seattle

Experience the wonder of our resident company as they present a full concert of new pieces and work from the repertoire. Kaleidoscope in Concert showcases the collaborative work between Kaleidoscope dancers and professional choreographers. Witness the legacy which has supported the creation of over 350 dances since its inception. This inspiring event includes our popular Chance for Dance fundraiser.
What Sets It Apart: Company dancers have the opportunity to work in collaboration with local, national, and international professional choreographers. The choreographers may be invited to work with the whole company or create on a smaller cast of 10-15 dancers. They are encouraged to challenge the dancers, exposing them to the infinite ways of creating dances. This year's concert will feature amazing choreography by exciting local artists.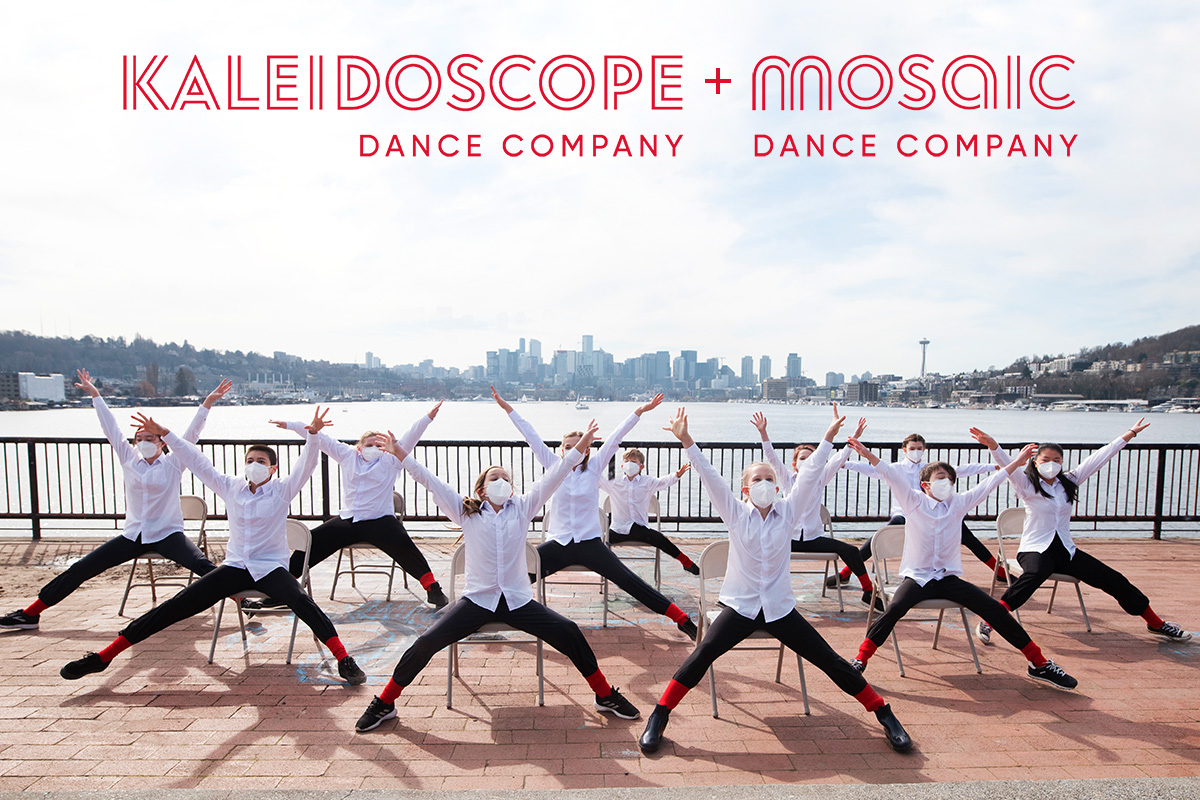 Virtual Spring Concert 2021
Now available for anytime viewing!
Experience the wonder of our resident companies Kaleidoscope and Mosaic as they present a full virtual concert of dance on film. Join us for this inspiring concert filmed on location around the beautiful Seattle area, featuring exciting new works by local Seattle choreographers: Sarah Alaways, Holand Dennis, Kechelle Jackson, Amy J. Lambert, Anna Mansbridge, Robert Moore, Melissa Sanderson, Hayley Shannon, Maya Soto, & Elizabeth Sugawara.
Connecting Through Dance: This year's concert also features "Common Ground", a special virtual collaboration with Barefoot Dance Company from West Park, NY, and Kaleidoscope Dance Company. 
A new way to watch: the full concert is now available to view on our website films page (link below). A suggested donation of $15 will support this concert and our performing companies. Thank you!
Gift of Dance Virtual Concert
Created December 2020, available to view now!
Join us as Kaleidoscope and Mosaic present original modern dance works choreographed by youth ages 7 to 17 in a new medium – dance on film!
Collaborating in multi-age groups, Kaleidoscope dancers rise to the artistic challenge of making work in a new way. Navigating social distancing guidelines and inspired by the beautiful outdoor spaces of the Pacific Northwest, these dances reflect our unusual times. Creating for the camera rather than the stage, our artists utilize creative, flexible, and innovative thinking as they work together to bring their choreographic visions to life. Watch and rewatch this inspiring and family-friendly virtual concert!
A new way to watch: This concert on film is available for anytime viewing at the link below. A suggested donation of $10 will support this concert and our performing companies. Thank you!
School & Community Performances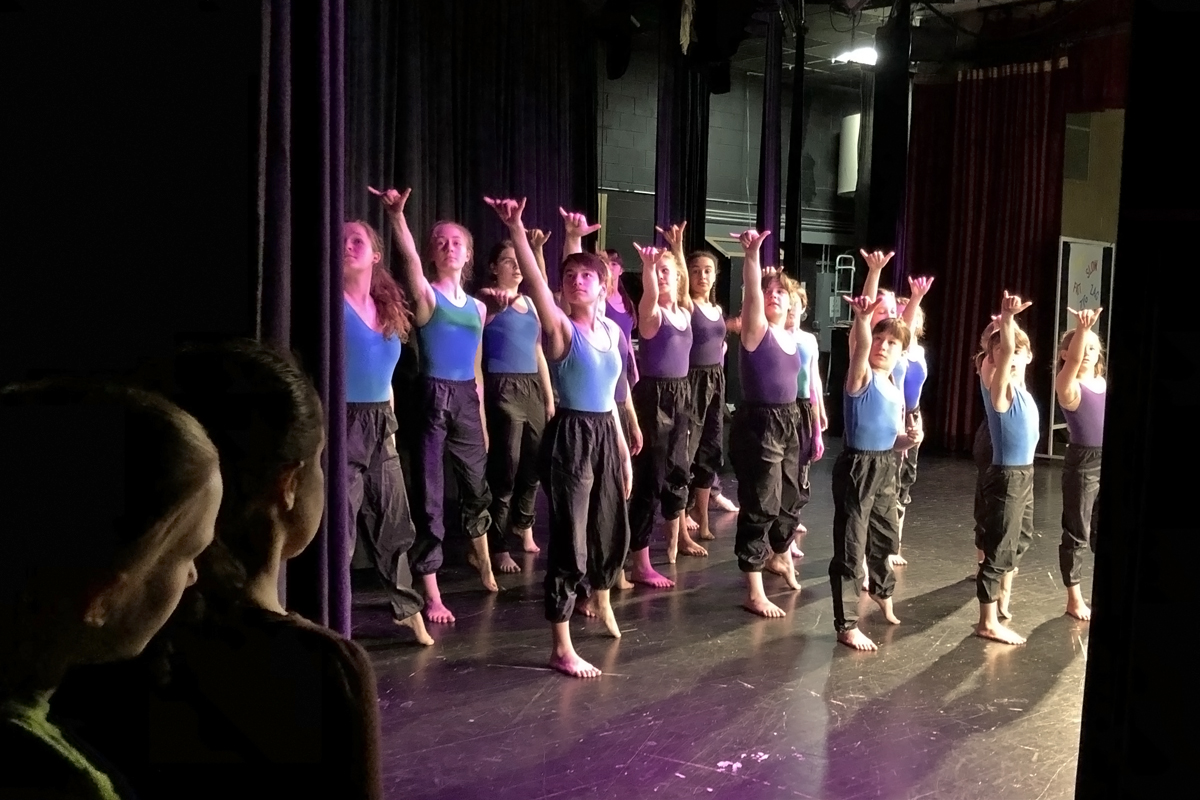 Events Coming Soon!
Want to know about our next performance? Stay up to date by visiting our announcements. Want to book a concert for your school or community? Fill out the form below!
Bring Kaleidoscope to You
You can invite Kaleidoscope to perform at your school, festival, retirement home, or community event! The company performs a narrated, educational dance concert which is engaging and fun for all ages.
Our concert includes…
Parachute Play, a humorous romp with a full-sized parachute;
Oh Be Gentle, a movement choir inspired by American Sign Language, encouraging everyone to treat the earth and its inhabitants with kindness;
A To Zap, a lively dance based on classic children's games and the alphabet;
The Kites are Flying focusing on resilience and peace
And more, including fun, guided audience participation and a short Q&A with the dancers.
Booking & Concert Details
Your experience includes: Concert and Discussion Question Booklets
Focused Audience: Preschool through grade 8
Length of School Concert: 40 minutes
Required Space for Presentation: Minimum 20'x20' gym or stage space
Cost: One Concert – $495: Two Concerts – $800.
Financial support is available upon request. 
Please complete the form below.
Dance Residencies are also available using Anne Green Gilbert's Brain-Compatible Dance Education methods tailored to the needs of your school.
Have an urgent question? You can directly contact Director Bronwen Houck at bronwen@creativedance.org or 206-363-7281.
Afternoon of Dance School Show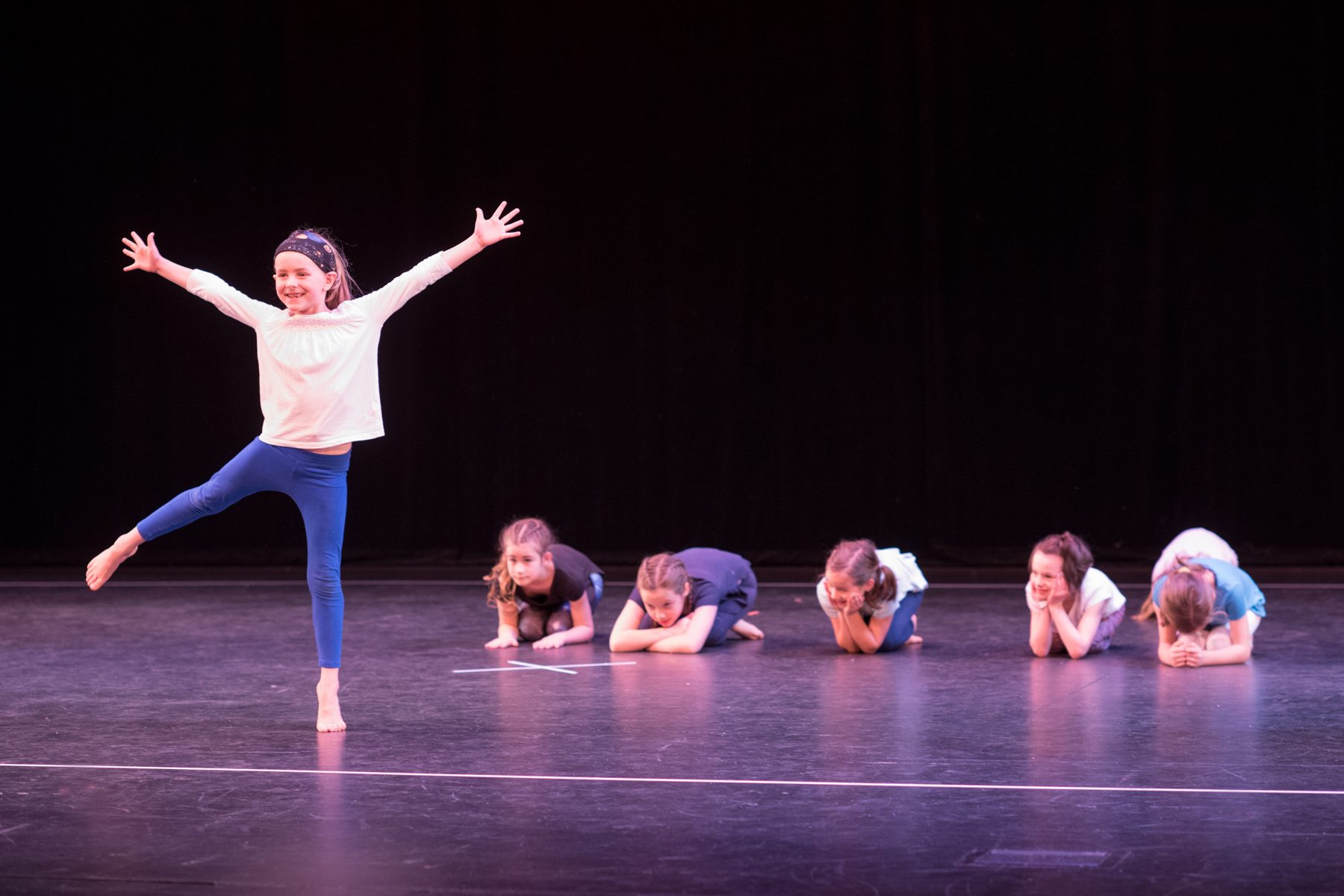 Expect the Unexpected
The Afternoon of Dance is a celebration of community, creativity, and collaboration that showcases our teaching methodology, brain-compatible dance education. The show provides our students with the opportunity to perform on stage in front of friends and family. (That's you!) Afternoon of Dance is their time to shine! We hope you join us to cheer them on at Shorecrest Performing Arts Center on March 19, 2023. 
What Sets It Apart: CDC's Afternoon of Dance is not your typical recital. There are no expensive costumes to purchase as students are invited to express their unique personalities on stage. Our students work in collaboration with each other and with their teacher to present a dance that is age-appropriate and creative, highlighting what they have explored and learned in class. The dancers enrolled in our Winter/Spring independent classes, from preschoolers and children to teens and adults, work hard in class and this is their moment to showcase their work. This inspiring day of performance makes it clear that dance is for all ages and abilities as we celebrate the dancer inside all of us!
A show must go on moment!
Our 2021 Virtual School Show was a truly a demonstration in flexibility – and not the kind you usually think of in dance! We could not let the year of dancing online go by without celebrating the students' hard work and joyful learning. Dances were filmed during class time and put together in a video showcase. From joyful preschoolers, to children and teens demonstrating dance skills and embodied self-expression, to adults of all ages relating to their screens and each other in the most unique ways, our Virtual School Show was truly a display of determination, creative problem-solving, and the joy of dance.
Alumni
We are so proud of our Alums!
Calling all alumni! Connect to be featured on our page and stay up to date on alumni events!