Professional Learning
Online Summer Dance Institute for Teachers 2022
Join us this summer for transformational learning! Our two online professional learning opportunities – the Foundational Course and the Refresher Course – are designed for educators, dance teachers, arts specialists, and therapists who wish to engage with Anne Green Gilbert's renowned and revolutionary teaching methodology. Brain-Compatible Dance Education (BCDE) joyfully celebrates and nurtures creativity, self-expression, collaboration, and community. Providing access and making dance inclusive for all is at the heart of BCDE.
Whether Brain-Compatible Dance Education and BrainDance are new to you or you are experienced and practiced in using Anne Green Gilbert's holistic teaching methodology, we have a Course for you. BCDE bridges pedagogy and somatics in a clear and accessible way – transform your teaching through embodied learning this summer!
Our online Foundational Course provides an introduction to the dance concepts of Space, Time, Force and Body, Anne's unique five-part lesson plan, and the somatic depth and richness of the BrainDance. Our online Refresher Course offers an environment of collegial support for returning and experienced participants who want to advance their learning and use of BCDE as a teaching practice.
If you need to withdraw from SDIT, we must be notified two weeks before the start of the Courses (June 23) to receive a refund. Cancellations made by these dates are eligible for a full refund minus a $50 processing fee. No refunds will be given after these dates. Contact bronwen@creativedance.org for details on canceling your registration.
Foundational Course
Gain confidence in combining the mastery of movement with the artistry of expression. The Foundational Course is a series of workshops to provide participants with the tools needed to create meaningful, engaging, and developmentally appropriate dance curricula for all ages and abilities. This opportunity to study with Anne Green Gilbert and Dionne Kamara, co-teachers for the previous 19 summers, is not to be missed!
Participants will experience 5-part conceptual dance lesson plans for infants through adults, learn the science behind the BrainDance, as well as many BrainDance variations and develop choreographic skills. Special workshops will touch on integrating curriculum into movement classes, West African dance, and Brain-Compatible Ballet.
While participants will not have the opportunity to practice teaching, they will have the chance to share and build community in breakout rooms.
Since repetition is the key to learning, graduates of SDIT are always welcome to return to the Foundational Course or attend a Refresher Course.
Required Text:
Brain-Compatible Dance Education, 2nd edition by Anne Green Gilbert is required for the course and available at bit.ly/BCDEBook
Residents of Canada have the option of purchasing the book directly from Human Kinetics Canada at bit.ly/BCDE-Canada
The Foundational Course is taught over four weeks July 7 to July 30 on Thursdays and Saturdays from 9:00am – 3:30pm Pacific. Register by May 23 for Early Bird pricing: $885. Late registration – after May 23 – is an additional $70. EARLY BIRD PRICING EXTENDED TO MAY 28!
Limited financial aid is available on a first come, first served basis. If interested, email bronwen@creativedance.org for application.
Dates:
All workshops are from 9:00am – 3:30pm Pacific on Zoom.
Thurs July 7 + Sat July 9
Thurs July 14 + Sat July 16
Thurs July 21 + Sat July 23
Thurs July 28 + Sat July 30
Attendance is required on all 8 days.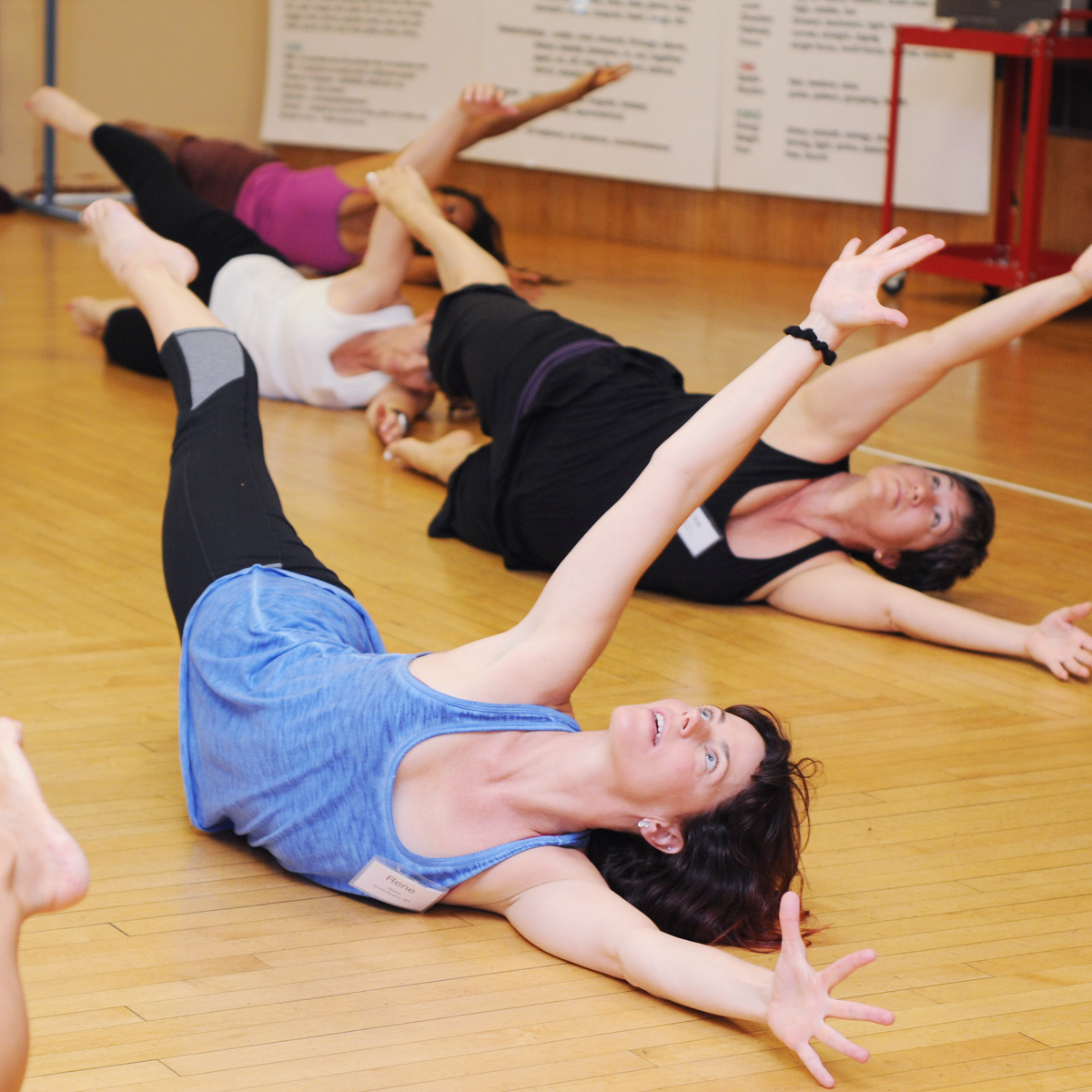 Who is teaching?
Creative Dance Center and Kaleidoscope Dance Company Founder, renowned dance educator, and author Anne Green Gilbert teaches the Foundational Course with New York City based dance educator Dionne Kamara. Guest faculty includes CDC Director Terry Goetz and Kaleidoscope Dance Company Artistic Director Anna Mansbridge.Terry and Anna have worked with Anne Green Gilbert since the late 1990's and share her work nationally and internationally. 
Read full bios of our amazing faculty below.
Can I attend a single workshop?
We do not offer single workshops during the Summer Dance Institute for Teachers. Deeper understanding and implementation of Brain-Compatible Dance Education and the BrainDance happens through a balance of novelty and repetition – this is provided through full participation in our courses. 
For the Foundational Course, participants are required to register for and attend the entire course (8 workshops).
For the Refresher Course (if offered), participants are required to register for and attend the entire course (6 workshops).
If you have commitments that may impact full participation and you are still interested in attending the Foundational Course, please email CDC Director Terry Goetz at terry@creativedance.org with the specifics of your situation.
Can I receive certification or clock hours for this course?
While the Creative Dance Center does not certify people in BCDE or BrainDance, we do offer a Certificate of Participation and Transcript of courses and hours attended upon full completion of the SDIT.
Continuing Education credits and clock hours are not available for SDIT.
Words of Praise
"I truly can't say enough about this workshop series. It has given me a brand new teaching modality that will forever change my teaching. That the instructors were able to do as much as they did, clearly and concisely, with collaboration on Zoom is absolutely amazing!"
~ Online Summer Workshop Series Participant
Words of Praise
"It was so good to see how the instructors think through their class planning, how they build the lesson step by step connecting each part to the dance concept, and how they use the language of the dance concepts to support student learning and guide inquiry… even in a remote/online class!"
~ Fall Dance Institute for Teachers Participant
Words of Praise
"Simply amazing. Inspiring. Life changing. I was surrounded by a group of like-minded educators and it was a breath of fresh air. The teaching done by the faculty was beautiful. When the last session ended I just sat down and cried. I missed everyone already. I felt like I had connected with everyone, other classmates, and the wonderful teachers. It was an amazing highlight in an often dark time. Thank you! I am eternally grateful."
~ Online Summer Workshop Series Participant
Words of Praise
"I loved the course, connecting with other teachers, hearing directly from Anne about how she created BrainDance and learning from all of the instructors. Their generosity in sharing their knowledge was greatly appreciated. Thank you for it all."
~ Fall Dance Institute for Teachers Participant
Words of Praise
"Thank you so much for this opportunity and experience! I deeply appreciated the way each of the instructors modeled the methodology and provided us an opportunity to reflect and apply our learning. I also appreciated the Zoom tips and how Brain-Compatible Dance Education can transfer to a virtual practice. I would definitely sign up for more virtual trainings and look forward to when we can dance together in person."
~ Online Summer Workshop Series Participant
Words of Praise
"The workshops were really great and the content really useful and easily applicable. I also loved the warm atmosphere that there was throughout the course. Super happy I took the workshop series!"
~ Fall Dance Institute for Teachers Participant
Words of Praise
"The instruction was so strong. I was very glad to see how other teachers were working with their students online. There was a lot of content and it was great to see how to adapt the dance concepts to different age groups."
~ Fall Dance Institute for Teachers Participant