Teen Intensive
Creative Dance Center Teen Intensive August 7-11, 2023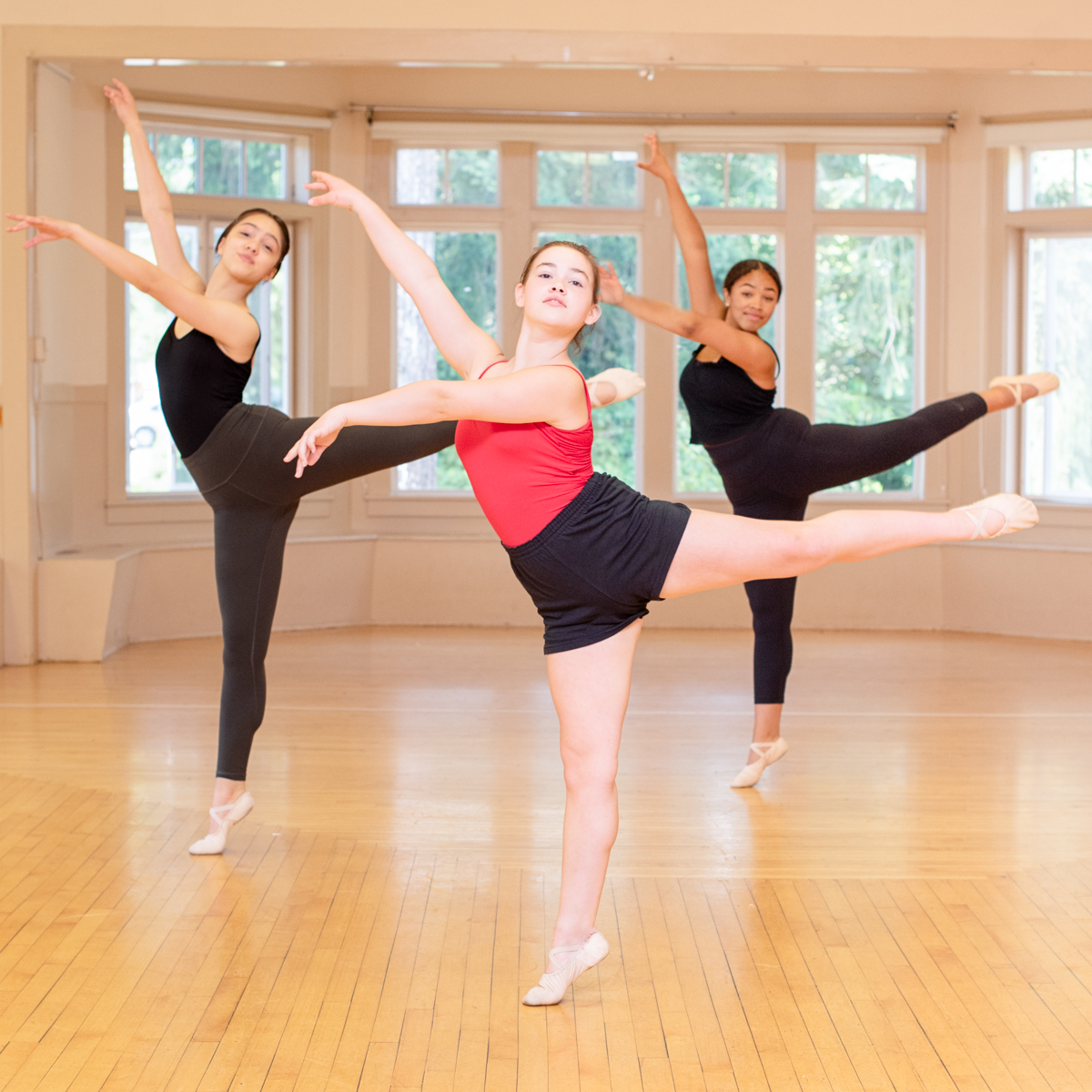 Experience freedom and growth this summer! A caring, non-judgmental, and inspiring faculty is ready to support your development as a dancer and creative artist.
Spend an extraordinary and enriching week with us at the Creative Dance Center during our Teen Intensive this summer. Students ages 13-19 have the opportunity to study with five passionate, unique, and gifted dance educators. Each day features dance class followed by a facilitated talk back and discussion on issues pertinent to teens/artists/creators/dancers. After the talk back students will take a class in different styles or dive into the creative process.
Don't miss out on this exciting opportunity – register now!
At least 3 years dance experience is required. Email terry@creativedance.org with questions about eligibility.
When: August 7-11. Monday – Friday, 4:30pm to 8:15pm
Tuition: $395. Attendance is required for all 5 days.
Teen Intensive Faculty and Schedule 2023
See full daily schedules by clicking the plus sign to expand drop down menus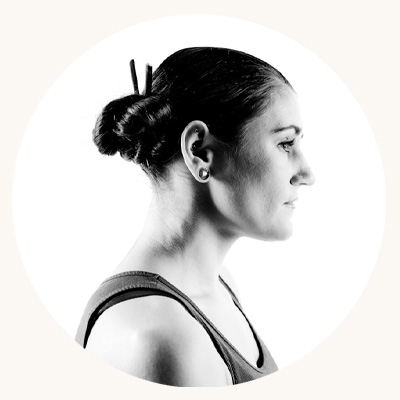 Ellie Sandstrom (she/her) is a Dance Educator, Choreographer and Performer who is fueled by movement in many forms. She is a Seattle Magazine "Spotlight Award Winner" and a Velocity Dance Center "Dance Champion." She has studied various forms of dance technique, body conditioning, composition, improvisation, and performance at dance festivals and schools across the country including Cornish College of the Arts, where she received her BFA in Dance. Over the last 25 years, through Brain-Compatible Dance Education and culturally responsive teaching, she has taught at many schools, private studios, and universities in Seattle and beyond, including the University of Washington. She led packed classes at Velocity Dance Center for 16 years in both ballet and modern dance. From 2006-2021, she taught middle and high school students at The Northwest School, where she was the Dance Department Chair for 5 years. She has been a Teaching Artist for STG's Dance This programming since 2007. Ellie was honored with a Teaching Fellowship award from the Jubilation Foundation in 2022.
Mon August 7 2023 Schedule with Ellie
Modern Class – 4:30-6:00pm
Exploring flow, this class will guide students in how to utilize their breath to carry the body through space, time, and force. Class begins with a warm up, focusing on core strength, alignment, and technique. Improvisational games will be explored, helping to embody dance concepts and personal movement voice. Students will learn a movement phrase, inspired by a wide variety of movement styles.
Talk Back – 6:05-6:40pm
How do we share our pathways in life by communicating through movement? We will dig deep into why we dance and how movement can be another language in our lives. Students will be asked to explore their unique experiences through brief drawing, writing prompts, and group discussion.
Creative Process – 6:45-8:15pm
Keeping the communication going, our second class will focus on student choreography, deepening creativity and collaboration. From solo to small group compositions, we will gather all of the work together to create a cohesive piece that will be performed at the end of class.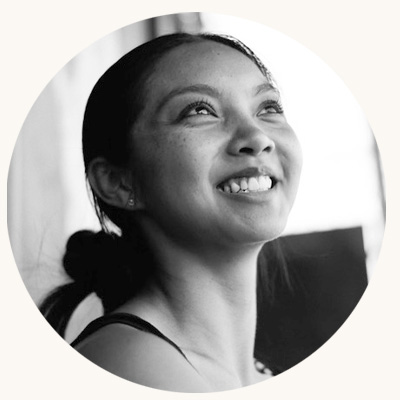 Kaitlyn Nguyen (she/her) is a dancer, teacher, and mother from Diamond Bar, CA (Los Angeles). She trained at The Ailey School and received a BFA in Dance Performance and a minor in Business Management at the University of California, Irvine. During her time at UCI, she had the privilege to dance in the late Donald McKayle's Etude Ensemble, performing new works and repertory. She has danced with NYC-area companies including Nimbus Dance Works, iKada Contemporary Dance, and Armitage Gone! Dance, and Southern Californian companies such as Re:borN Dance Interactive and Nouveau Chamber Ballet. Kaitlyn became a mother to Lucile in 2018 and has since moved to Seattle. She danced with Spectrum Dance Theater and Seattle Opera under Donald Byrd. Kaitlyn is currently sharing her passion of dance touring with Khambatta Dance Company and teaching dance/movement at public schools in Seattle.
Tues August 8 2023 Schedule with Kaitlyn
Modern + Contemporary Class – 4:30-6:00pm
With attention to alignment and intention of expression, this class will start with a Pilates warm up and then go through Horton and Byrd technique exercises. We will begin inward with focus to detail, breath, and technique and expand through the full body to express ourselves. 


Talk Back – 6:05-6:40pm
Mind, Body, and Soul. Kaitlyn will share her experiences with life and dance. We will discuss the importance of a well-rounded human and taking care of yourself in order to perform at your best and how to apply your life experiences to your practice/art.
Creative Process – 6:45-8:15pm
Applying what we learned in class, students will learn set choreography and then use their intuition to continue the phrase. We'll begin as a whole collective and break off into smaller groups, duets, and/or solos.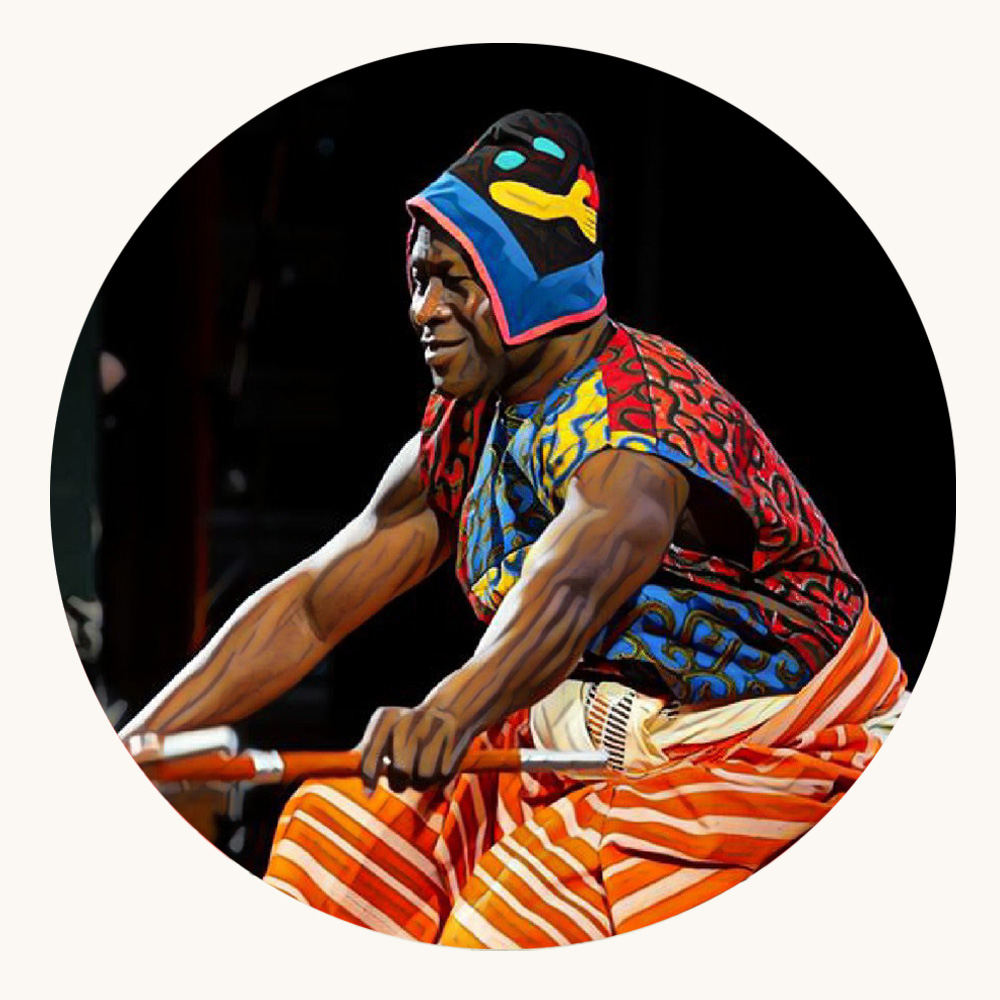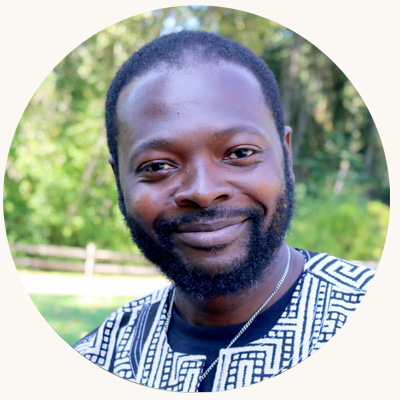 Etienne Cakpo + Yaw Amponsah
Etienne Cakpo, originally from Benin, is the Artistic Director and lead choreographer/dancer of Gansango Music and Dance. Etienne has been building his repertoire of traditional and modern dance for over thirty years. As director of Gansango Music & Dance, Etienne leads the company's work with dozens of public libraries, schools and independent arts agencies locally and nationally to make performance of dance and music from Africa available to a wide range of audiences, including young children
Yaw Amponsah is a master percussionist from Ghana. Coming from a musical family from West Africa he is at home in the world of rhythm. A versatile player, Yaw can play many styles of music from Ghana including Highlife, Agbadja, Kpanlogo and more. His specialty is the music of the multi-part percussion ensembles of the Ashanti people. These sets of drums and corresponding rhythms can be made up of eight or more independent percussion parts. He is the leader of Anokye Agofomma and a member of Manghis Khan quartet.
Wed August 9 2023 Schedule with Etienne + Yaw
Afro-Contemporary Class – 4:30-6:00pm
Afro-contemporary dance is grounded in traditional movements found across the West African region. Modern West African dance movements are energetic, with large, bold and grounded rhythmic movements that build cardio vascular fitness and coordination. With live accompaniment, the music will get your feet tapping, heart pumping, and the fun movements encourage dynamic improvisation and joy of spirit. 
Talk Back – 6:05-6:40pm
Etienne and Yaw will share their personal journey in dance and drumming, beginning from a young age and strongly influenced by their upbringing in Benin and Ghana, West Africa. Dance and drumming are an integral part of daily life, with dances practiced for social, historical, ceremonial or religious events. Etienne and Yaw invite an informal exchange to explore whatever aspects of their culture and life experience students are curious about.
Traditional Roots – 6:45-8:15pm
Etienne will demonstrate and teach a common traditional dance from his culture, challenging students to try something completely new, different, and 100% authentic. Traditional dances are generally accompanied by specific rhythms, are practiced in certain geographies or for particular events, such as weddings or funerals. Once the basic movements are learned, there is room for choreographic construction and personal stylistic enhancement. Yaw accompanies with lively traditional drum rhythms that guide the tempo and transitions of each piece.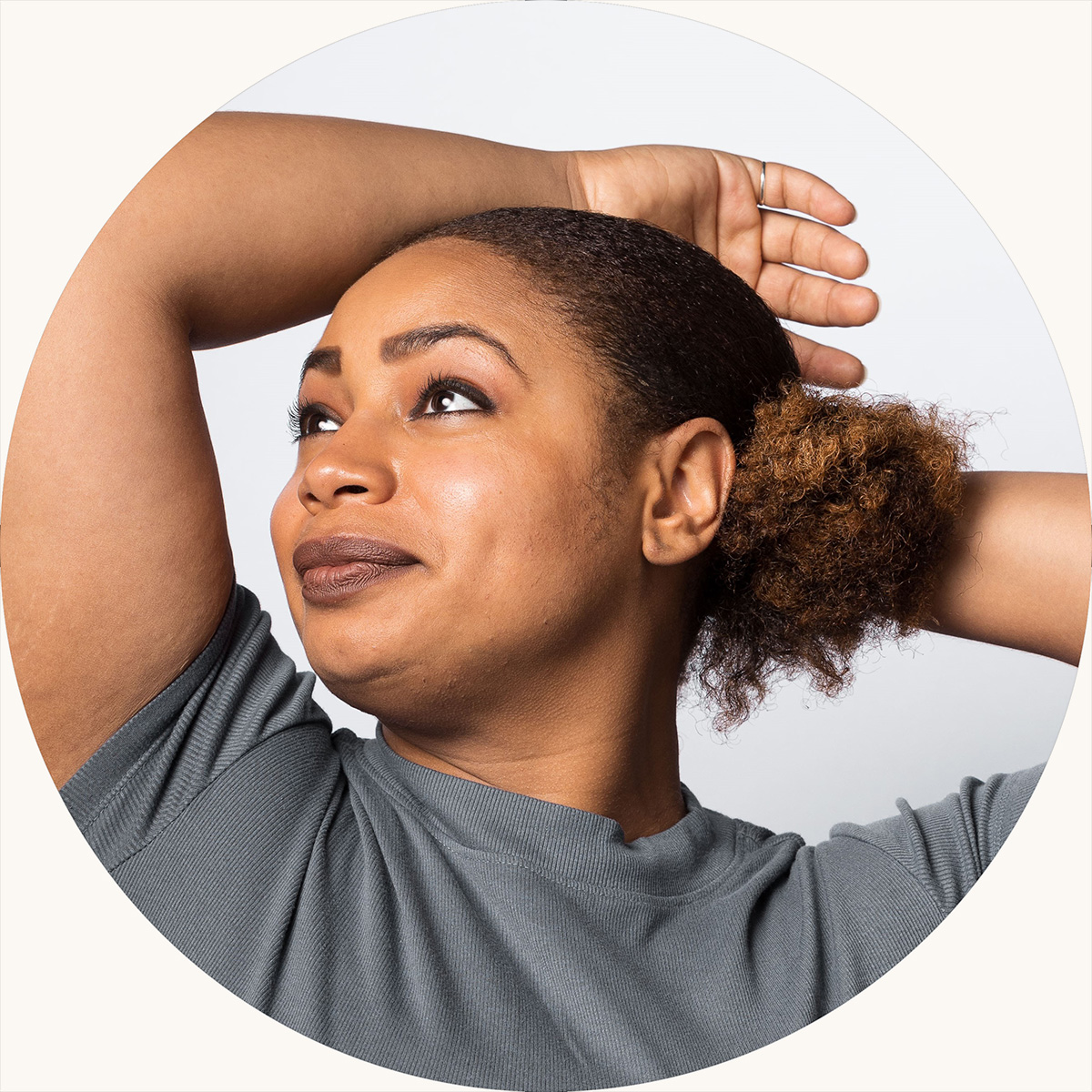 Noel PRICE-Bracey is a Detroit native, educator, advocate, and artist. She holds a BA in Dance from Western Michigan University and is currently working toward a MFA in Dance at the University of Washington (2024). As an independent artist Noel has performed and choreographed for many local Seattle festivals, community engagements, and interdisciplinary works since 2014. Noel established PRICEarts LLC in 2015 as a conduit for her passion to educate through art. In 2019 Seattle Dances honored Noel for her commitment to advocacy with their Dance Crush award. Recently she was commissioned to set work for Gonzaga University which was presented in Florence, Italy during Gonzaga Law School's Human Rights Conference – Black Lives Matter as a Global Movement (2021). She holds this belief: My body is a source of knowledge, my practice is my protest. Theatrical expression, physical and verbal, are the primary mediums Noel uses to engage others, investigate phenomena, and illuminate public discourse.
Thurs Aug 10 2023 Schedule with Noel
Jazz Dance – 4:30-6:00pm
This class offers students a place to experience Jazz Dance through the historical lens of Black dance. Using elements of Neo-Jazz (referenced by dance scholar Melanie Gorge) – progression, improvisation, sound explorations, and community play – students will explore what Jazz Dance is. Students will have the space to discover, explore, and expand their current understanding and embodied knowledge of jazz dance.    
Talk Back – 6:05-6:40pm
Black Dance is American Dance 
Let's chat in truth about what has supported and influenced the ever-expanding development of codified American Dance forms. Jazz, Modern and, yes even, Ballet have some not so hidden secrets that we will explore together. We will share knowledge, pick at assumptions, and look up new facts to share in and shape our collective knowledge. 
Street Styles & Hip Hop – 6:45-8:15pm
In this class we will move through street style and hip-hop dance with a social and political lens. We will think of street style and hip-hop dance in relationship to its social beginnings. We will observe the two styles via video and try on the movement and community principles ourselves. This class will strengthen students' ability to see and gain new kinesthetic perspectives in the body.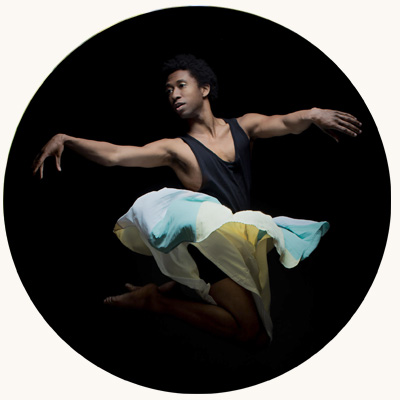 Robbi A. Moore (they/them), from Hamden, CT, began dancing at New England Ballet and continued at Dee Dee's Dance Center and New Haven Ballet. They are an alumnus of Earl Mosley's Institute of the Arts, the Ailey Summer Intensive, Cunningham Trust Workshop, Jacob's Pillow's Commercial Dance Program, and the Complexions Intensive. Robbi graduated magna cum laude from the Ailey/Fordham BFA Program and has danced with Amanda Selwyn Dance Theatre, The Steps Repertory Ensemble, AATMA Performing Arts, Whidbey Island Dance Theatre, Tacoma Urban Performing Arts Center, Karin Stevens Dance, the Guild Dance Company, Kinesis Project Dance Theater, The Gray, PRICEarts, Coriolis Dance, Khambatta Dance Company, and Spectrum Dance Theater. Robbi recently worked for The Village Theatre as Associate Choreographer for "Little Shop of Horrors."
Fri August 11 2023 Schedule with Robbi
Horton Basics – 4:30-6:00pm
Students will learn foundational exercises of the Lester Horton dance technique, a modern dance technique first developed during the 1920s-40s that is still practiced today by many schools and companies including Alvin Ailey American Dance Theater.
Talk Back – 6:05-6:40pm
Robbi will facilitate a discussion about self-image and identity within the context of dance class and performance. Students will be invited to share how experiences in their dance training have informed their understanding of themselves, and vice versa. We will talk about body image and expand on this subject to discuss how a dancer navigates their personal identity in the performing arts, a field that comes with a lot of typecasting and has a specific pattern of roles that are featured in storytelling. The latter part of this discussion will also touch on the place that the profession of dance holds within the larger entertainment industry, social media, fame, the responsibilities placed on artists in today's world, and will address critiques, observations, concerns, and hopes about our rapidly changing world. 
Contemporary Repertory – 6:45-8:15pm
Students will learn phrases from Robbi's own choreography and also create their own creative phrases using the material they learned.