Teen Intensive
Summer Teen Intensive August 9-13, 2021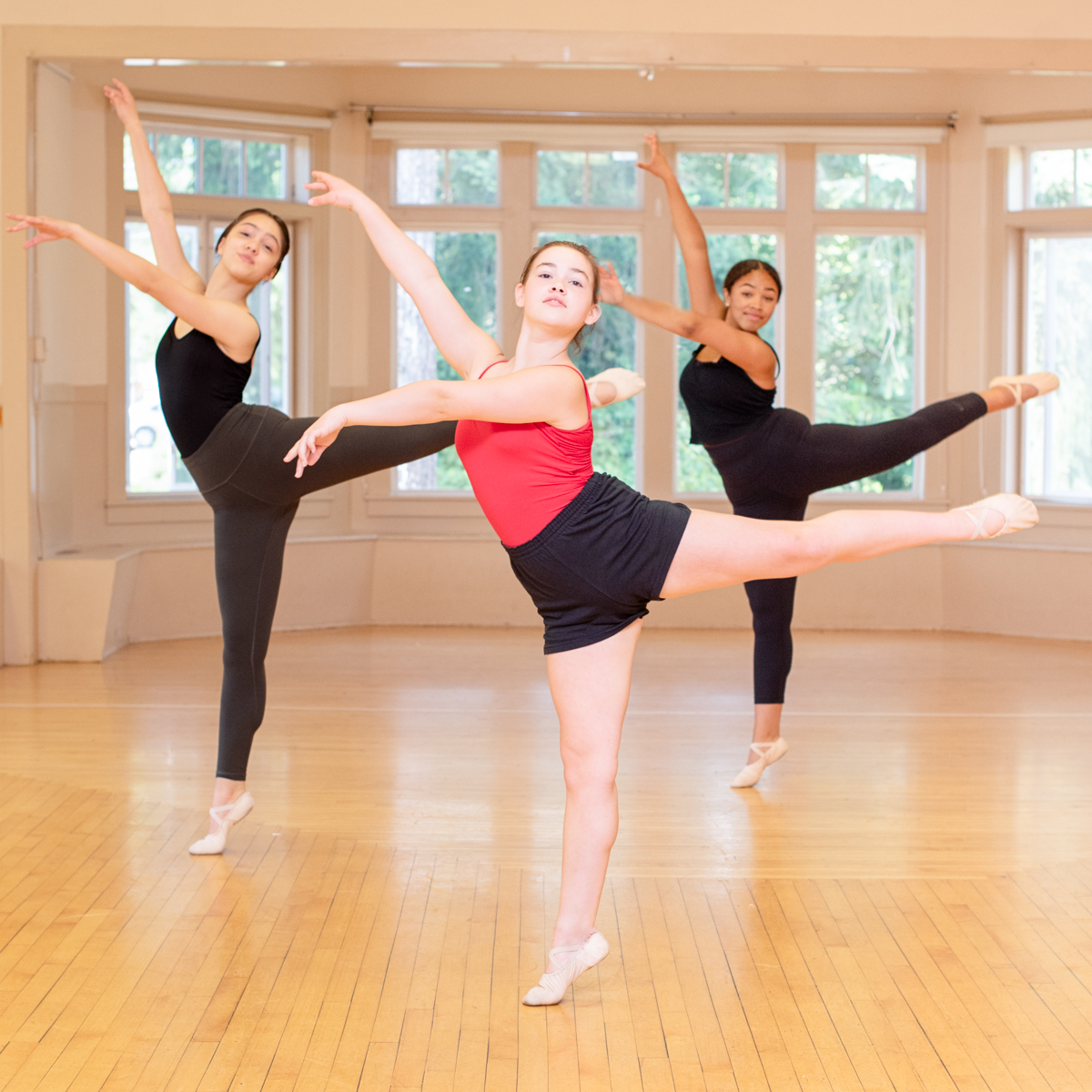 Experience freedom and growth this summer! A caring, non-judgmental, and inspiring faculty is ready to support your development as a dancer and creative artist.
The Creative Dance Center is excited to offer a Teen Intensive this summer. Ages 13+ have the opportunity to study with five passionate, unique, and gifted dance educators. Each day features modern class from 4:00-5:30pm followed by a facilitated talk back and discussion on issues pertinent to teens, artists, creators, dancers. After the talk back students will take a specialty class in different styles or dive into the creative process from 6:30-8:00pm.
Class size is limited due to Covid restrictions and social distancing. Don't miss out on this exciting opportunity – Register Now! Registration is first come, first served. At least 3 years dance training is required. Email terry@creativedance.org with questions about eligibility.
When: August 9-13. Monday – Friday, 4pm to 8pm. Full schedule below.

Tuition: $375 for 5 days. Attendance is required for all 5 days.
Teen Intensive Faculty and Schedule 
See full daily schedules by clicking the plus sign to expand drop down menus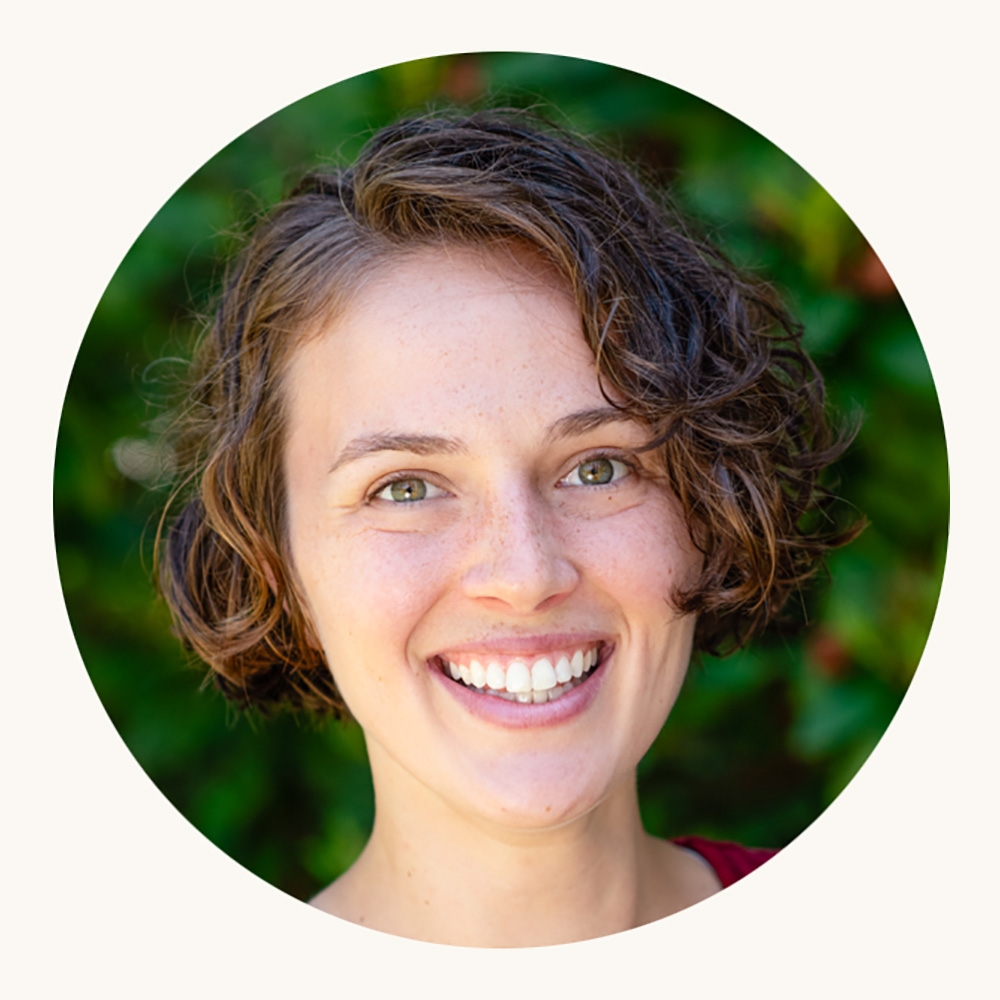 Sarah Alaways (she/her), MA Dance Performance, studied at Trinity Laban Conservatoire of Music and Dance in London and has been teaching dance for 15 years. She also creates, performs, and researches dance. Her current research passions include creativity in the technique classroom as a vehicle for inclusive, student-centered, reflective teaching practices and multidisciplinary performance involving text, live sound, and improvisation.
Monday August 9 Schedule with Sarah
Modern Class – 4:00-5:30pm
A concept-based, student-centered technique class, allowing students to deepen understanding of their embodied performance of modern dance. Content is derived from Limón, Bartenieff, Cunningham, and release techniques while following Anne Green Gilbert's 5-part lesson plan, including BrainDance, and student generated choreography.
Talk Back – 5:35-6:20pm
Sarah will offer a brief history of jazz dance from its West African roots through how it was shaped by improvisation, tap, social dance, and pop culture. She will also discuss the social and kinetic elements of jazz dance, with an emphasis on community and creativity.
Jazz Class – 6:30-8:00pm
This jazz class has roots in West African dance forms, tap, Afro-Cuban social dance, ballet, and contemporary dance forms and hangs closer to "contemporary" than any formal codified jazz technique. We will focus on community, creativity, and joyousness as we explore isolations, polyrhythms, and syncopation. Our jazz technique class will focus on the social and kinetic elements of jazz dance while we move through a proper warm-up, improvisation, technique exercises, and learning a combination.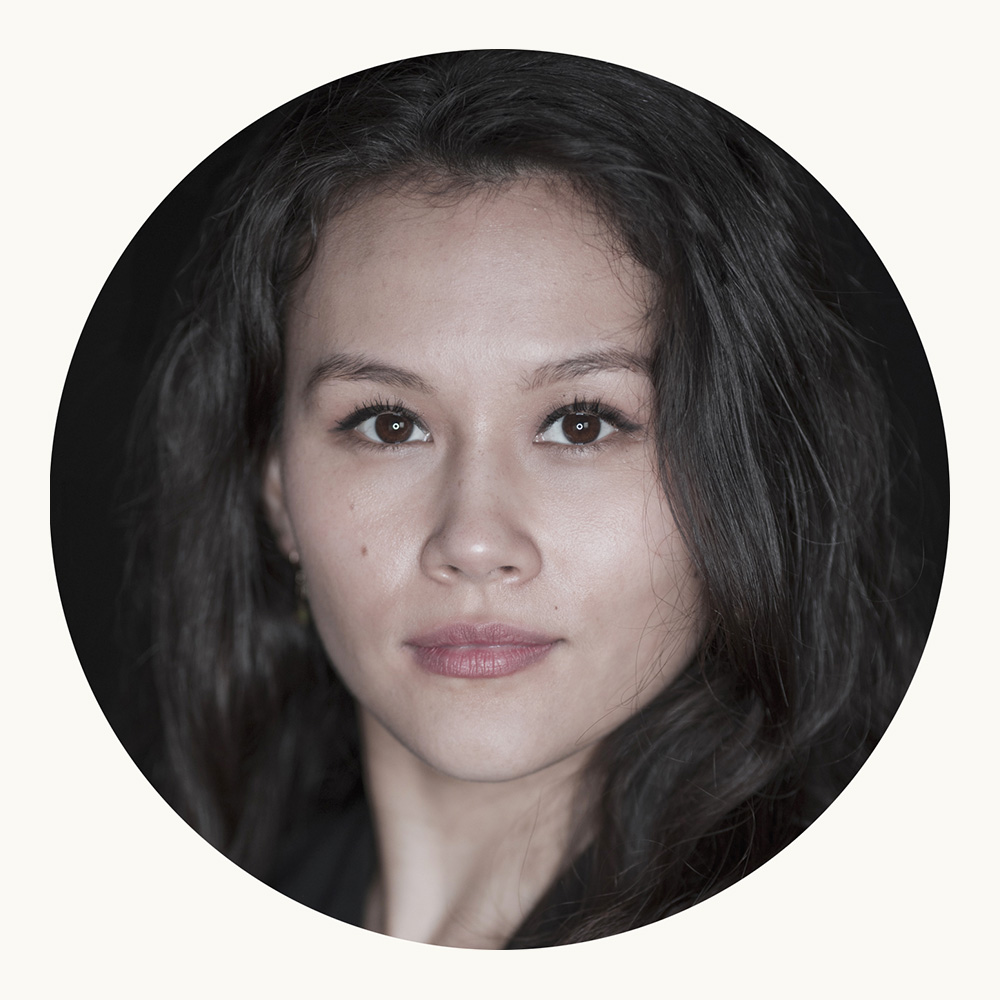 Tshedzom Tingkhye (she/her) is a Tibetan-Scottish movement artist from Seattle, Washington. She began her training at the Creative Dance Center and was a member of Kaleidoscope Dance Company for 7 years. As a late teenager, Tshedzom explored the larger Seattle dance scene and worked with The Three Yells, Maya Soto & Nico Tower, Wade Madsen, and Lauren Linder. She is currently pursuing her BFA in Contemporary Dance at the Boston Conservatory at Berklee where she extensively trains in modern techniques and other diverse styles. Tshedzom has a passion for choreography and in the past year has explored and created a number of Dance Films. A new piece she is working on will premiere at Tibet Fest this August.
Tuesday August 10 Schedule with Tshedzom
Modern Class – 4:00-5:30pm
An energizing modern class that incorporates Release, Horton, and Limon techniques. We will begin class with the BrainDance and ease in with some floor work, later exploring these techniques with across the floor and center combinations.
Talk Back – 5:35-6:20pm
Tshedzom will share her experience transitioning from CDC to the larger dance scene and college. She will provide tips on juggling a busy schedule, getting the most out of class, and ways to maintain positive mind-body wellness. Questions are highly encouraged!
Creative Process – 6:30-8:00pm
This class will offer a toolbox of creative prompts to serve as inspiration for choreography and improv. We will experiment with large group scores and play around with recipes for building material.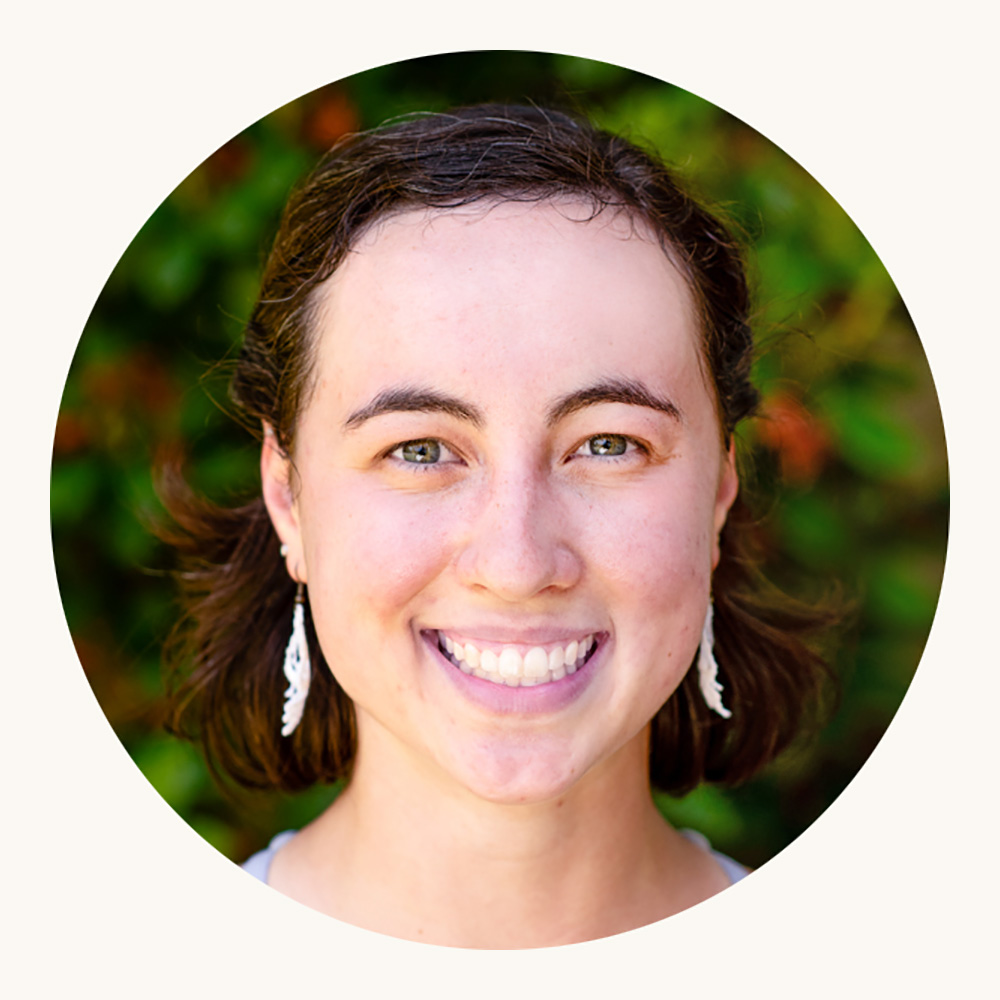 Bri Wilson (she/her) was raised in Petoskey, Michigan where she started dancing at age seven under the instruction of Heather Raue, Karrie Benedict, and Stephaine Cope. During her time there she supplemented her training with summer intensives at Ballet Chicago, Kaatsbaan Extreme Ballet, Gelsey Kirkland Academy of Classical Ballet, Central Pennsylvania Youth Ballet, and Alonzo King LINES Ballet. She earned her BFA in Dance from the Alonzo King LINES Ballet BFA Program at Dominican University of California, and supplemented her collegiate training with intensives at Hubbard Street Dance Chicago and Movement Invention Project. She moved to Seattle in September 2018. Since then, she has worked with Elia Mrak, The Three Yells, Beth Terwilleger + The Gray, and performed in Converge Dance Festival, 12 Minutes Max, Soft Concrete I, and Next Fest Northwest.
Wednesday August 11 Schedule with Bri
Modern Class – 4:00-5:30pm
Using the concepts Time and Space (Speed and Place), we'll explore various improvisational technologies and scores to deepen our understanding of what it means to be a body moving through space. How can movement decorate and interact with time, space, and the other moving bodies present in the space?
Talk Back – 5:35-6:20pm
Bri will lead a discussion on earning a college degree in dance. We'll chat about choosing the program that's best for you, the pros and cons of pursuing a minor, how to get the most out of both your academic and dance classes, how to advocate for your own education, and navigating the stress of the college experience.
Ballet Class– 6:30-8:00pm
Using the concepts of Weight and Direction, we'll move through a holistic ballet class that, by focusing on natural alignment and energetic pathways, invites ease and levity into technique. We'll strengthen our understanding of functional anatomy and deepen our appreciation for each of our unique bodies and the ways that they move.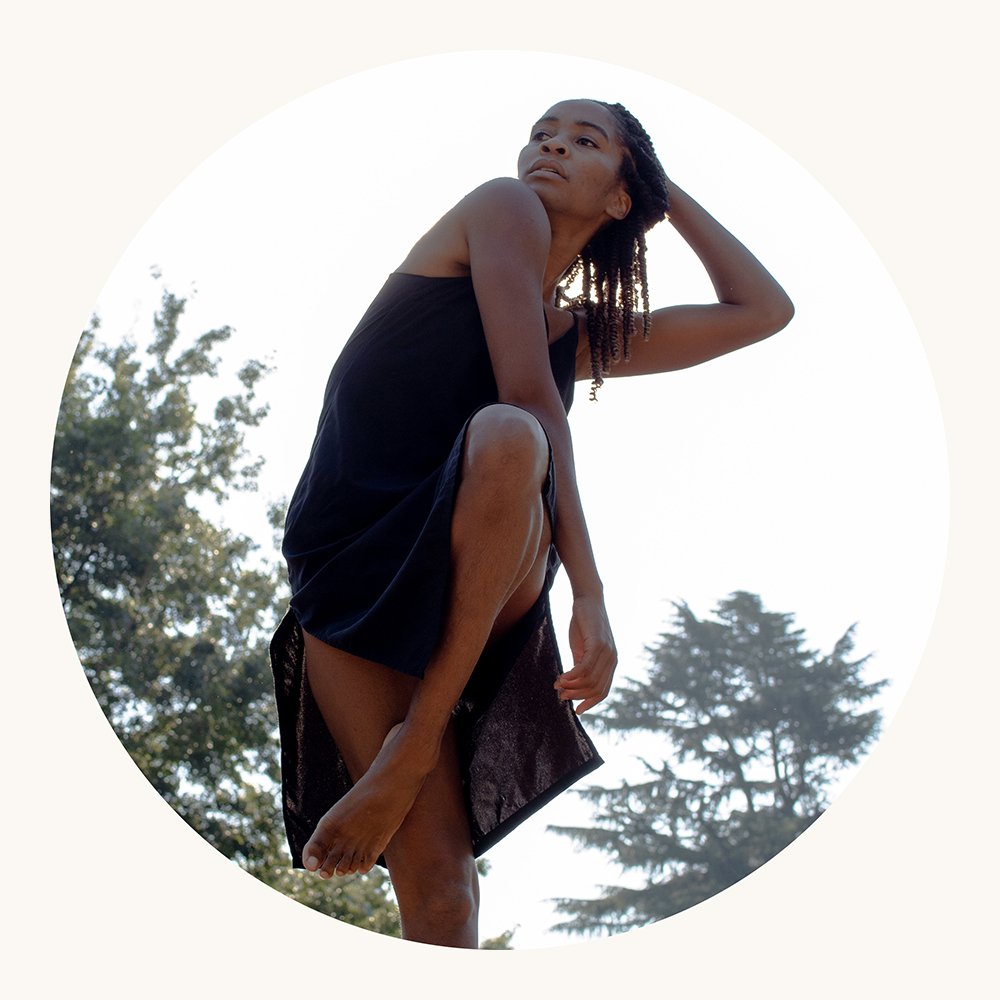 Nia-Amina Minor (she/they) is a movement artist + educator from South Central Los Angeles. Her creative work focuses on the body and what it carries. Through performance and teaching, Nia-Amina converses with black realities and investigates the intersections of movement, memory, and rhythm. As an artist, educator, and arts advocate, Nia-Amina centers community building as a mobilizing space for connection, support, and collaboration. Whether on stage, in the studio, or in the streets, Nia-Amina approaches movement based practice as a site for collective gathering. She holds a MFA from the University of California, Irvine and a BA from Stanford University. Nia-Amina currently resides in Seattle and performs as a Company Dancer and Community Engagement Artist Liaison with Spectrum Dance Theater under the direction of Donald Byrd.
Thursday August 12 Schedule with Nia-Amina
Modern Class – The Move: Contemporary Grooves – 4:00-5:30pm
Dive into contemporary approaches to movement through groove + musicality, technical exploration, and choreography. Class is informed by historic and current movement practices including Black social dance, improvisation, floor work, and modern technique. We will be guided by music from the Jazz and Hip Hop continuum and discuss music just as much as we practice movement. As an experiment in groove, we'll find a chorus of movement together. Bring all of yourself, that means any foundational movement practices or dance styles/genres of movement, party dances, and social dances; bring all the ways your body moves.
Talk Back – 5:35-6:20pm
We'll discuss art practice and social change, exploring the ways that movement based art practice can be an instrument of political and social expression.
Choreographing Collectivity – 6:30-8:00pm
Using movement exploration and experimentation, this class will engage in choreographic study. Participants will generate movement ideas through improvisational exercises and work together to co-choreograph a phrase. Together we'll use the movement knowledge gained to explore group centered leadership and collaborative composition.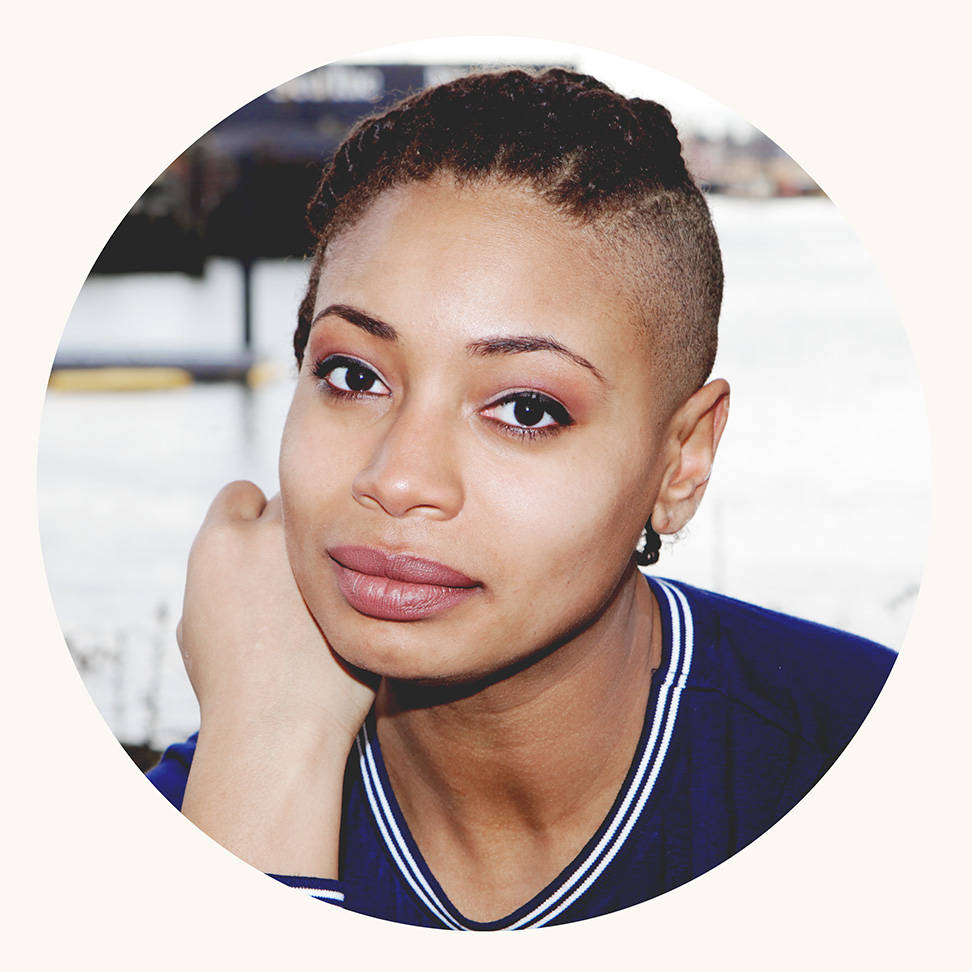 Noelle Price (she/her) is a contemporary creator, from Detroit, MI. Price received her Bachelor of Arts in Dance from Western Michigan University before moving to Seattle, WA. She wrote/performed her one-woman play Death and Other Rude Things in 2016. In 2019 Seattle Dances awarded Noelle a Dance Crush for her commitment to advocacy through dance. Noelle is the Executive Director of PRICEarts and the Artistic Director of PRICEarts Never Ending Work dance project. Price is a current adjunct instructor at Cornish College of the Arts and instructs at eXitSPACE School of Dance.
Friday August 13 Schedule with Noelle
Modern Class – 4:00-5:30pm
Students will work with Bartenieff Fundamentals to support the progression of class from a floor warm up to standing phrase work. We will explore various textures and the dynamic range within our combinations and collectively search for the "why" in our bodies.
Talk Back – 5:35-6:20pm
One of the guiding principles of PRICEarts, company founded by Noelle Price, is to empower others to find freedom through art. Freedom comes from awareness of, and taking action against the challenges that keep us bound. Together we will look at the importance of physical freedom and mental freedom through dance. We will poke holes in the darkness allowing the light of hope to shine through.
Afro-Contemporary Class – 6:30-8:00pm
Participants will find kinesthetic awareness, learn ancestral principles stemming from the African Diaspora, and explore dance as a medium for boundless self-expression. It is to be noted that this is not an African dance class. It is gathered knowledge that Noelle Price has curated in her body over years of practice in West African Dance and Western codified movement aesthetics.