Teen Intensive
Creative Dance Center Teen Intensive August 7-11, 2023 – Save the Date!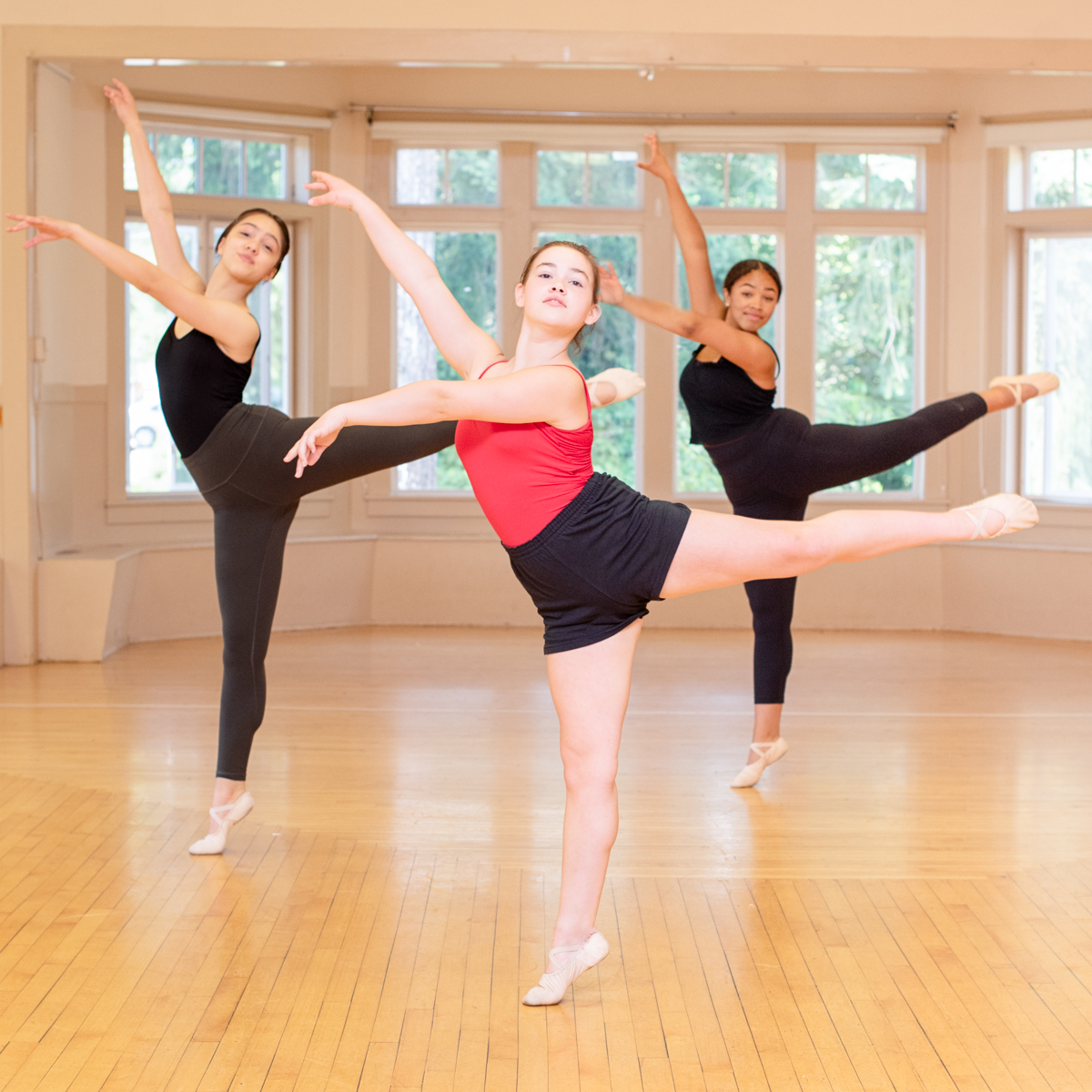 Experience freedom and growth this summer! A caring, non-judgmental, and inspiring faculty is ready to support your development as a dancer and creative artist.
Spend an extraordinary and enriching week with us at the Creative Dance Center during our Teen Intensive this summer. Students ages 13-19 have the opportunity to study with five passionate, unique, and gifted dance educators. Each day features dance class followed by a facilitated talk back and discussion on issues pertinent to teens/artists/creators/dancers. After the talk back students will take a class in different styles or dive into the creative process.
Don't miss out on this exciting opportunity – Registration Coming Soon!
At least 3 years dance experience is required. Email terry@creativedance.org with questions about eligibility.
When: August 7-11. Monday – Friday, 4:30pm to 8:15pm (time subject to change, check for final schedule when registration opens). 2022 details are below.
Tuition: Coming Soon. Attendance is required for all 5 days.
Teen Intensive Faculty and Schedule 2022 
See full daily schedules by clicking the plus sign to expand drop down menus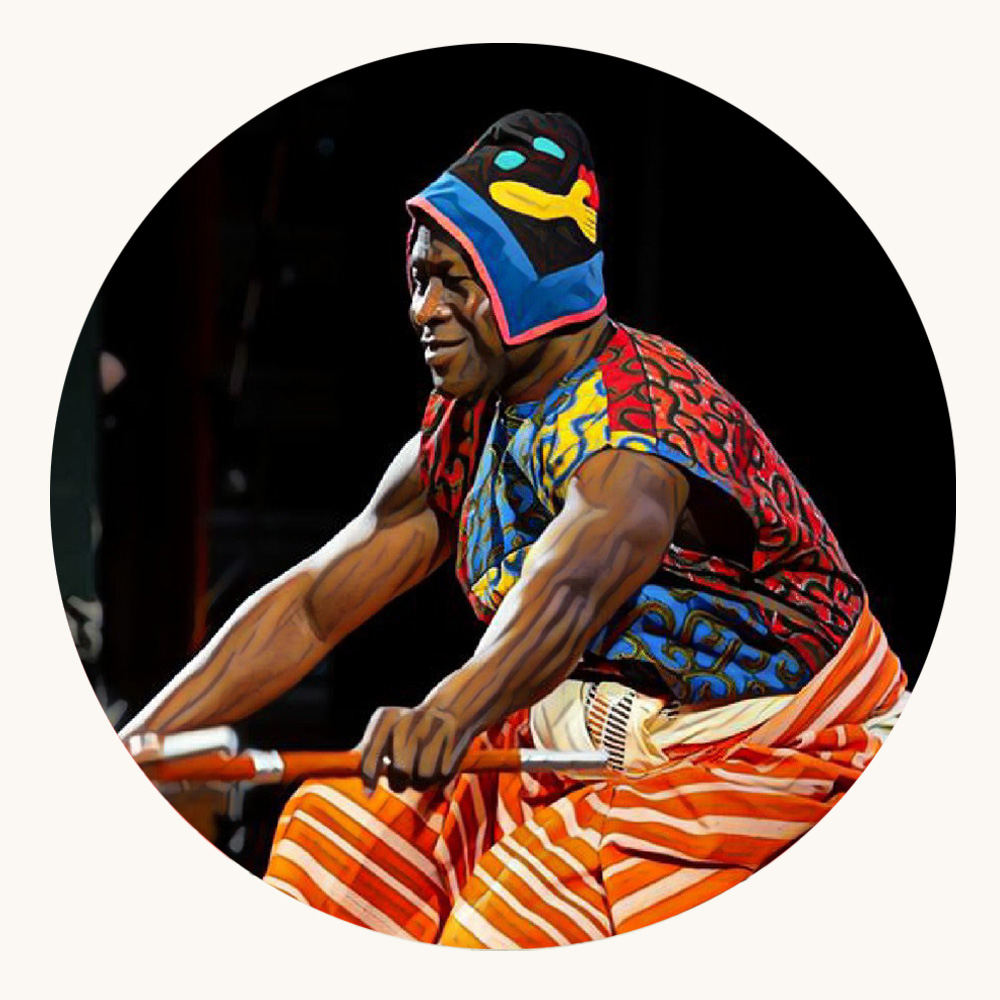 Etienne Cakpo (he/him) is an award-winning professional dancer, choreographer, and musician from Benin, West Africa. He is specializes in instruction and performance of traditional African dance from Benin as well as contemporary African dance styles and has been building his dance repertoire for nearly thirty years. He is director of Gansango Music & Dance. Cakpo was the Kawasaki Guest Artist at the UW Department of Dance and was named Dance Educator of the Year in 2020 by the Dance Educators Association of WA.
Monday August 8 2022 Schedule with Etienne
Modern West African Dance – 4:30-6:00pm
Etienne will introduce movements found in contemporary forms of West African dance, centered on "douple" or knees deeply bent, rhythmic and expressive movements, undulation of the back, and graceful arm movements. He'll build a series of movements into a basic choreographic sequence as students become comfortable with the styles.
Talk Back – 6:05-6:45pm
Etienne will share his personal journey in dance, beginning from a young age and strongly influenced by his upbringing in Benin, West Africa. Dance and drumming are an integral part of daily life, with dances practiced for social, historical, ceremonial or religious events. Etienne invites an informal exchange to explore whatever aspects of his culture and life experience students are curious about.
Traditional Roots – 6:50-8:15pm
Etienne will demonstrate and teach a common traditional dance from his culture, challenging students to try something completely new, different, and 100% authentic. Traditional dances are generally accompanied by specific rhythms, are practiced in certain geographies or for particular events, such as weddings or funerals. Once the basic movements are learned, there is room for choreographic construction and personal stylistic enhancement.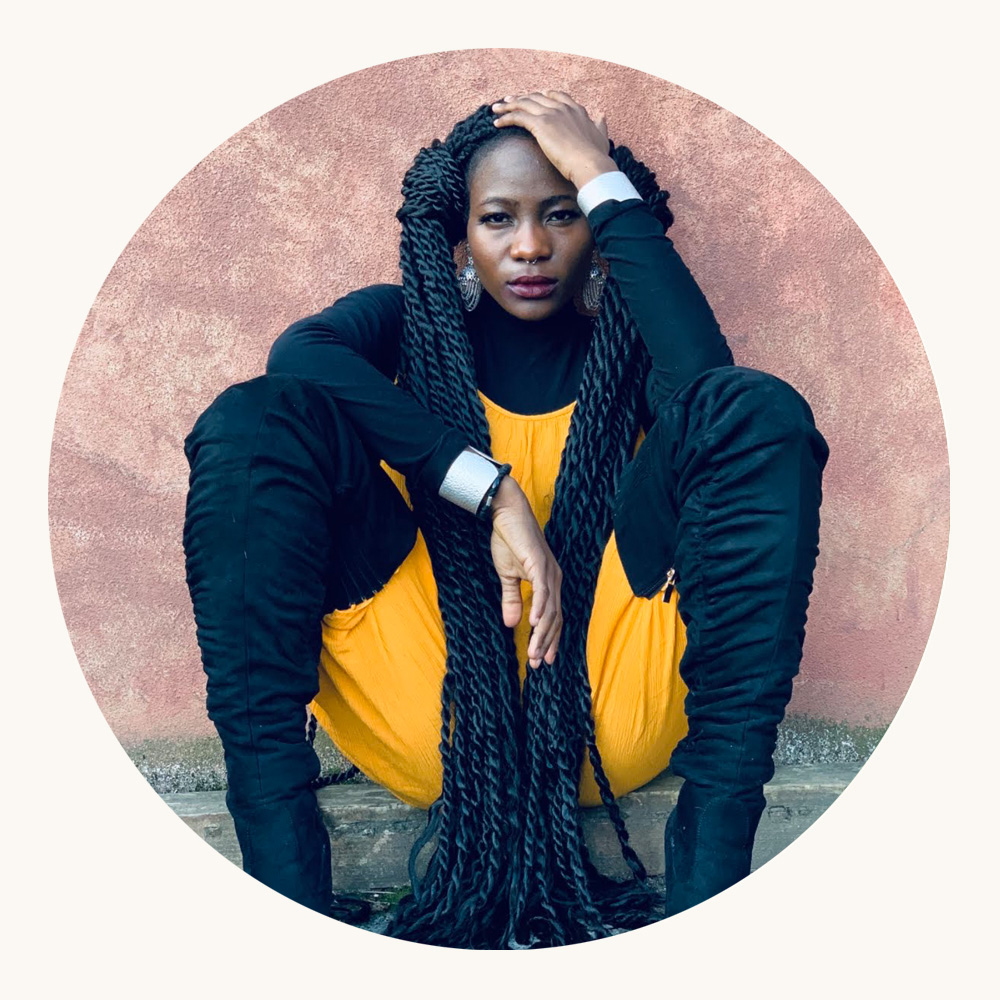 Niyafath Cakpo (she/her) is a professional Afrobeat dancer, choreographer, and teacher originally from Benin Republic. Niyafath discovered her love for dance after arriving in WA at the age of 14. Her father's company Gansango helped unfold her passion for dance, leading to her discovery and love for Afrobeat. She has performed as an open stage dancer for one of Nigeria's biggest artists, Burna Boy, and is a veteran DanceTHIS performer with Seattle Theatre Group. Niyafath believes in Dance Movement Therapy and is looking forward to merging both her passions to assist communities in need.
Tuesday August 9 2022 Schedule with Niyafath
Afrobeat Dance – 4:30-6:00pm
Afrobeat is a diverse style originating from Sub Saharan Africa. It is an evolution from Traditional African dance styles following the creation of Afrobeat music. These dance steps are street style, created and done by kids and adults while playing and having fun among themselves. We will focus on the importance of letting your body go, how to connect your body to the music, and not thinking too much about the steps but letting the music guide your body.
Talk Back – 6:05-6:45pm
Niyafath will share what Afrobeat dance and music is all about. Dance video will be shown so students learn what the street style of the African continent is like and how dance in general brings people of different generations together. 
Creative Choreography with Afrobeats – 6:50-8:15pm
Students will utilize the moves learned in the first class to make a simple yet creative dance sequence. Understanding the connection between movement choices and the beat of the Afro song played will guide students as they develop choreography.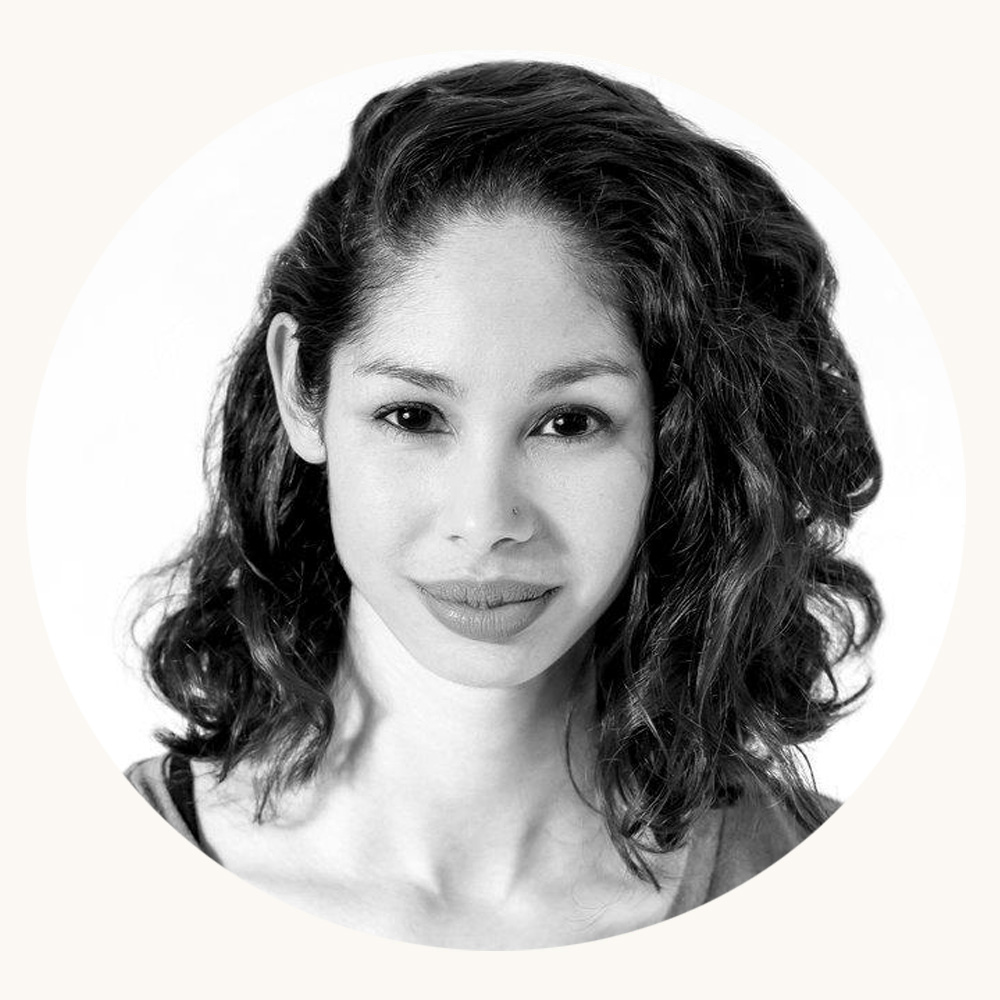 Sara Caplan (she/her) is a contemporary dancer, choreographer, and teaching artist originally from Dedham, MA. She received her BA Theatre: Dance Performance and her BS in Biology from The Pennsylvania State University in 2013 and her MFA in Dance from the College at Brockport in 2017. She has performed in works choreographed by Kendra Portier, Laura Petersen (NY), Maura Keefe, and Beth Gill. Since moving to Seattle Sara has performed in Soft Concrete III, Velocity's Bridge Project, and Full Tilt. She has presented works in various theatres and urban venues in Pennsylvania and New York as well as in Seattle. Sara has taught at the Pennsylvania State University, The College at Brockport, Hobart and William Smith Colleges, and Slippery Rock University. She has been teaching dance at various studios for ten years.
Wednesday August 10 2022 Schedule with Sara
Holistic Ballet – 4:30-6:00
Focusing on Direction and Flow, this holistic ballet class will support dancers in finding ease and efficiency in codified movement technique. By exploring dynamic alignment through functional anatomy and energetic choices, pathways, and intentions, dancers will deepen their understanding and appreciation of their unique bodies and movement capabilities within the structure of ballet technique.
Talk Back – 6:05-6:45
This discussion will explore the evolution of ballet technique and performance. Sara will offer a brief history of ballet and discuss the social and aesthetic changes that are occurring within ballet today focusing on diversity in gender, race, and inclusivity.
Creative Process – 6:50-8:15pm
This class will focus on using spatial elements to inspire choreography. Through improvisational prompts and collaborative workshopping of directional pathways, attention, and place, students will investigate how spatial elements can inform relationship and intent while developing choreography.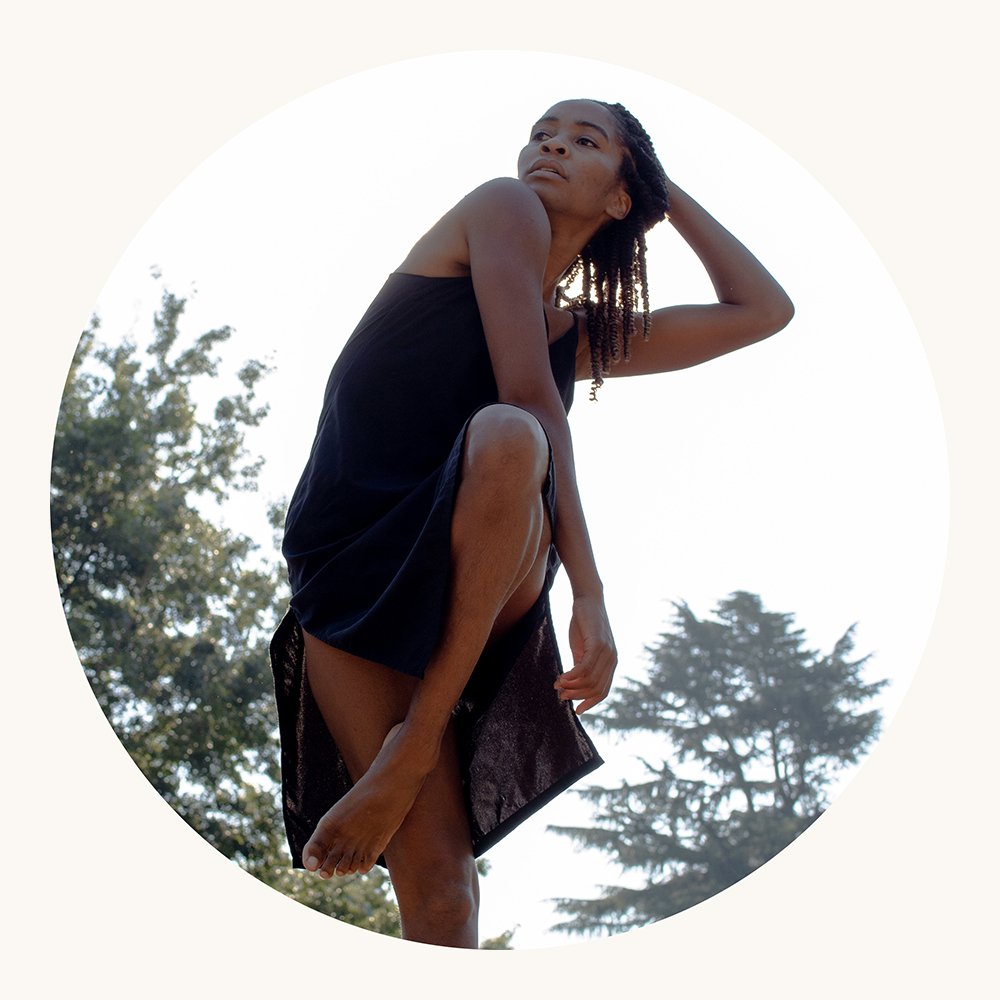 Nia-Amina Minor (she/they) is a movement artist and educator who resides in Seattle, WA. Originally from Los Angeles, her creative work converses with Black realities and investigates the intersection of movement, memory, and rhythm. Nia-Amina holds a MFA from UC Irvine and a BA from Stanford University. She has taught and guest lectured at University of Washington, Saddleback College, Cypress College, and UC Irvine. Nia-Amina is co-founder and former curator of LA based collective No)one Art House. From 2016-2022, she was a Company Dancer and Community Engagement Liaison with Spectrum Dance Theater where she performed in acclaimed works created by Donald Byrd including Rap on Race, Shot, and Strange Fruit receiving a Seattle Dance Crush Award for her performance in Shot. As an independent artist, Nia-Amina has presented original work at Seattle Art Museum, The Luminary in St. Louis, Tacoma Art Museum, WaNaWari, CD Forum Showing Out, Reflections Festival, Seattle International Dance Festival (SIDF), Pacific Northwest Ballet, and Seattle Black Film Festival. Nia-Amina is a 2021 Velocity Made in Seattle Artist and was recently recognized as Dance Magazine's 25 Artists to Watch in 2021.
Thursday Aug 11 2022 Schedule with Nia-Amina
The Move: Contemporary Grooves – 4:30-6:00pm
Dive into contemporary approaches to movement through groove + musicality, technical exploration, and choreography. Class is informed by historic and current movement practices including Black social dance, improvisation, floor work, and modern technique. We will be guided by music from the Jazz and Hip Hop continuum and discuss music just as much as we practice movement. As an experiment in groove, we'll find a chorus of movement together. Bring all of yourself, that means any foundational movement practices or dance styles/genres of movement, party dances, and social dances; bring all the ways your body moves.
Talk Back – 6:05–6:45pm
We will discuss art practice and social change, exploring the ways that a movement based art praxis can be an instrument of political and social expression. 
Choreographing Collectivity – 6:50-8:15pm
Using movement exploration and experimentation, this class will engage in choreographic study. Participants will generate movement ideas through improvisational exercises and work together to co-choreograph a phrase. Together we will use the movement knowledge gained to explore group centered leadership and collaborative composition.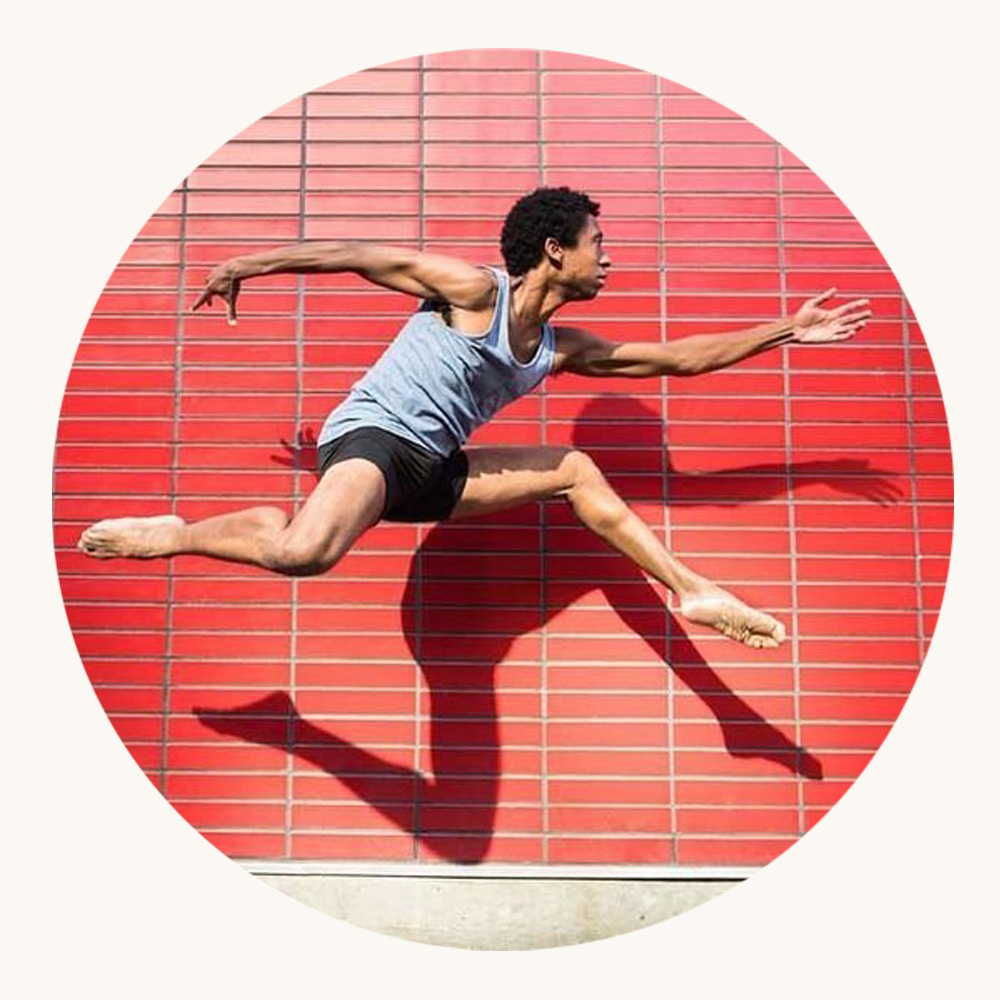 Robbi A. Moore (they/them), from Hamden, CT, began dancing at New England Ballet and continued at Dee Dee's Dance Center and New Haven Ballet. Robbi is an alumnus of Earl Mosley's Institute of the Arts, the Ailey Summer Intensive, Cunningham Trust Workshop, Jacob's Pillow's Commercial Dance Program, and the Complexions Intensive. They graduated magna cum laude from the Ailey/Fordham BFA Program and danced with Amanda Selwyn Dance Theatre, The Steps Repertory Ensemble, AATMA Performing Arts, Whidbey Island Dance Theatre, Tacoma Urban Performing Arts Center, Karin Stevens Dance, the Guild Dance Company, Kinesis Project Dance Theatre, The Gray, PRICEarts, Coriolis Dance, Khambatta Dance Company, and Spectrum Dance Theater.
Friday August 12 2022 Schedule with Robbi
Horton Basics – 4:30-6:00pm
Students will learn foundational exercises of the Lester Horton dance technique, a modern dance technique first developed during the 1920s-40s that is still practiced today by many schools and companies including Alvin Ailey American Dance Theater.   
Talk Back – 6:05–6:45pm
Robbi will give a brief discussion about their career in order to give students insights into what a career as a professional dancer involves. Robbi will also share information about the types of careers one can have within the field of dance other than being a dancer. 
Contemporary Repertory – 6:50-8:15pm
Students will learn phrases from Robbi's own choreography and also create their own creative phrases using the material they learned.